Tips To Create An Effective Inbound Marketing Email Campaign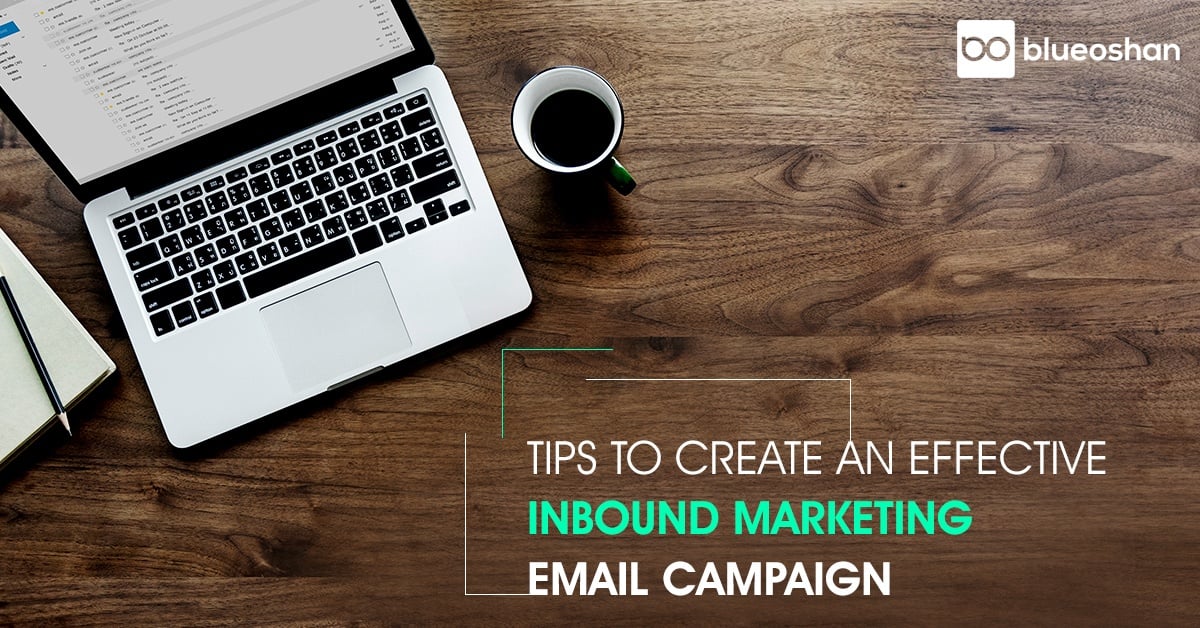 In an email marketing campaign, you use emails (obviously!) to communicate and engage with prospects and customers. Sounds easy enough? Take a moment and remember your own inbox. The number of emails you barely glance at and delete, the many ads, and promos that get lost or ignored. As a business, you do not want that happening to an email you send out. So, how do you go about creating a successful and effective inbound marketing email campaign?
Before we get to that,let me tell you that there is no questioning the fact that email marketing is an important component of a digital marketing strategy. Statistics show that active email accounts will hit nearly 6 billion by 2019, and 3/4th of companies agree that email offers good ROI (source: HubSpot). An email campaign is used for brand awareness, lead generation, content promotion and even lead nurturing among others.
Trust the experts! Let our team of HubSpot certified email marketing specialists help your business get noticed!

So,let's learn how to go about it the right way. First, it is important to have a strong email strategy, as you don't want the worst thing that can happen to an email campaign to happen to you—namely, that the mail you sent getting lost in a crowded inbox or sent to the spam folder.
To create an email strategy:
• Know your audience, tailor the email campaign to your buyer persona's needs
• Set goals when it comes to the email campaign
• Have ways by which prospects can opt-in, that is subscribe, to the email list
• Create a schedule of how often you will send out emails and stick to it
• Finally, measure the results from the campaign to see what works and what doesn't
Emails come in many forms in an inbound marketing campaign. You have informational emails, product update emails, newsletters, lead nurturing emails, social media sends etc. You will have to plan for when to send what out and to which audience.
Why do I say, 'which audience'? Because, it is important to segment your audience, as all the people on your email list aren't at the same place when it comes to buyer's journey. By segmenting based on parameters such as life cycle stage,industry, job title, previous experience with your brand, you can send the right content to the right person.
Now that you have segmented your audience, it is important to give each section engaging and more importantly, personalized content. After all, personalized emails are more likely to be opened.According to HubSpot, emails that included the first name of the recipient in the subject line had a higher click-through rate. This can be done by way of adding the first name of the email recipient, relevant call-to-actions, and sending content that makes sense to the lead's lifecycle stage.
Finally, make sure your content is well written, engaging, and proofread (multiple times and by multiple people). Everything, from the punchy subject line and text alignment, to images used and placement of a link, matters. Moreover, remember that a person is likely to open and read the mail on a mobile device, so make sure it is optimized for that.
The above are just some of the many things to keep in mind to create an effecting inbound email marketing campaign. We could go on for pages but remember that in this type of marketing tactic you have to be open to trying new methods. Don't be afraid to experiment with design, layout and content etc., but at the same time track results. Always test and see what works for your business and what connects with your audience.
If you want to learn more and find out how we can help, get in touch with one our inbound marketing consultants.