We provide HubSpot onboarding services / HubSpot Implementation services to all clients globally. Implementing any new product or platform in a business involves setting up processes and workflows, while considering tiny but vital details. This holds true when you implement HubSpot as well. The success or failure of the platform in your organization hinges on proper implementation. To make sure this happens, without a glitch, a working knowledge of HubSpot is required, communication needs to be clear and good project management is necessary.
What does HubSpot implementation consist of?
There are many things to be considered when it comes to setting up and while some might seem easier than others, but they are all important for the successful implementation of HubSpot. For a seamless implementation of the platform, resources must be identified, goals determined, organizational objectives understood, and the employees educated on the methodology.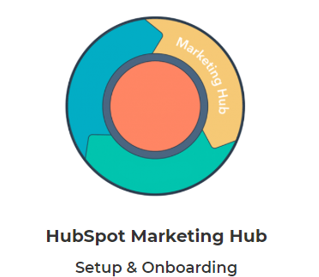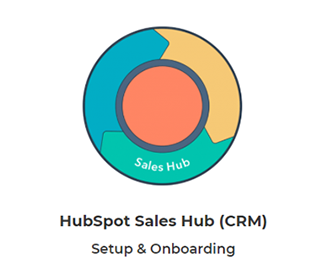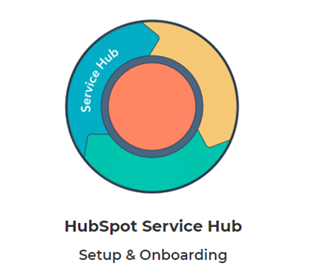 Typical onboarding covers:
HubSpot Technical Setup: Basic portal setup includes time zones, tracking codes, user management, social integrations, software integrations, etc.
Designing and developing templates for emails, landing pages, and blog pages
HubSpot CRM Customization: Setting up custom fields, reports, dashboards, user views, task automation, and more
Setting up content management viz. blog posting, social media, SEO tool-topic clusters, etc.
Automating workflows and to improve process efficiency
Managing and bringing together all your marketing campaigns, sales enablement services
Customized HubSpot and marketing training specific to your organization.
How BlueOshan will help?
With BlueOshan on your side, you have access to HubSpot certified professionals. We help leverage the HubSpot suite to its fullest potential. Our knowledge of the tools and hands-on experience ensures proper implementation of HubSpot as well as seamless integration of the platform with your other marketing technology/enterprise systems.
We:
Remove onboarding pain points through effective and on time implementation
Provide HubSpot professionals at flexible billing plans and ensure higher utilization of the tool after the implementation
Provide ongoing and on-demand support.
With our experience in using the platform as well as implementing it for clients across industries, we know what works and what doesn't. And this knowledge enables us to provide you with the best implementation quickly, so that you can start generating leads and meet your business objectives at the earliest.
Why BlueOshan?
We know you have many, many options when it comes to HubSpot Onboarding – that's why we've worked tirelessly to position ourselves ahead of the pack. As a HubSpot Partner, you'll know that when you do business with us that you're getting unparalleled HubSpot help, and that we're endorsed by HubSpot in their directory for that very reason.
After signing up for HubSpot, we will take complete charge of your onboarding process. This includes determining which add-ons and integrations are necessary, training classes, HubSpot support, and customizations within the program for your users.
Things To Consider:
Any tool is only as good as the processes built around it. We can help you determine what those processes should be and help you use HubSpot to implement them.
While HubSpot is one of the best marketing cloud products available, you may need additional HubSpot support and customization – be it data migration from your past CRM, training for employees, customizing add-ons, or integrating with other software systems, our team of HubSpot experts can help.
If you are considering hiring an inbound marketing agency to do your work in the future, then let there be a pilot project.
Get assistance on your marketing and sales strategy, ensuring that you have all the necessary resources and technology to achieve your business objectives.
Get started on the right note by signing up for our HubSpot implementation.
We work with clients across industries viz. manufacturing, information technology, education, and financial services.
Usually we need about 7-14 days of prep work after you sign up. Depending on the nature of your implementation and HubSpot plan, it may take anywhere between 6 to 12 weeks. These are standard implementations – we will have to estimate efforts and timelines for highly customized implementations.