Management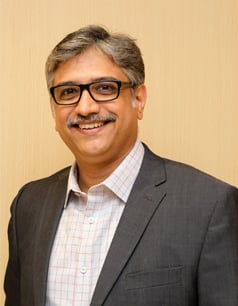 A. Shantha Kumar – Founder & CEO
With nearly 28 years of experience as a digital marketer, Kumar was one of the earliest movers in the emerging media space. He has expertise in developing digital marketing solutions for a range of verticals including manufacturing, software products and retail.
With a Bachelor's degree in Mathematics and an MBA degree in marketing, Kumar's experience spans a wide range of businesses. Having worked in a variety of fields including higher education, healthcare (RCM), e-publishing, litigation support, tax and accounting, he has travelled all around the world while conducting business. He is particularly adept at handling large customer engagements that involve transformational KPO initiatives and has had hands-on experience in restructuring complex service delivery systems by the implementation of shared service solutions for higher education institutions in the US & UK.
Prior to founding BlueOshan in January 2014, Kumar was the Vice President of Marketing & BD at QuScient Technologies, a leading software product company in the international higher education space.
Kumar's pastimes include travelling and sports, especially cricket. A leg-spinner, Kumar's achievements include playing for his state (Tamil Nadu) and captaining his college, division and district cricket teams. He also has an avid interest in acting and movies and is an active member of his Rotary Club of Madras East (RCME).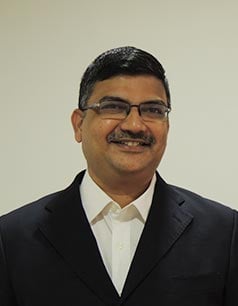 Arun Kumar S – Consultant – CFO
A chartered and cost accountant with over 20 years of experience, Arun's expertise is in the fields of financial management, treasury, operations and business ownership. He is an energetic global executive who is skilled at establishing high-growth, multibillion-dollar operations and achieving highly challenging top and bottom line goals.
Arun has had a wide range of achievements to his name. He was responsible for a project that raised recourse/non-recourse debt funding of more than 1 billion dollars USD from multilateral agencies in a span of one year from India, Thailand, Malaysia and South Africa. He has also been a consultant advisor to many corporates on matters of International Trade Credit.
An innovative finance specialist, Arun's experience includes start-ups, joint ventures, investment companies and acquisitions. His expertise lies in the fields of international trade credit, credit structuring and identifying opportunities relating to trade finance.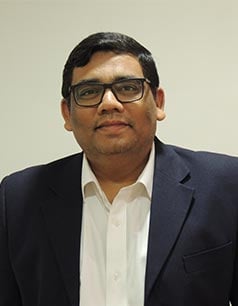 Mansoor Ahmed Mohamed – Director, CPO
Mansoor has had nearly 25 years of experience working in the HR sector. He has worked with seasoned professionals from a variety of countries including the USA, UK, ANZ, Japan, China and the Middle East. His expertise lies in the field of business development, sales operations and administration.
A growth-oriented and talented HR professional with a sharp focus on technology application and process improvements, Mansoor has played key roles in high-growth oriented companies like Cognizant Technology Solutions, Deloitte, iLabs and Indchem Electronics. Mansoor has also been an entrepreneur in the same space, having specialized in building client partnerships, collaborative relationships and selling HR ideas and approaches that help build commitment for his clients.
Mansoor was also responsible for setting up and managing the growth phase of Tvarita Consulting, GNZ Consulting and Amace Talent Consulting- firms that specialize in innovative and scalable HR solutions which enable SME organizations and business leaders leverage their innate value and hone their competitive advantage.
In his free time, Mansoor enjoys travelling and listening to old classics. He is an avid YouTuber and a level 1 paraglider. A recipient of Best Social Worker during his college days, Mansoor still keeps alive his social endeavours as a member of the Rotary club where he enjoys giving back to his community.