Leadership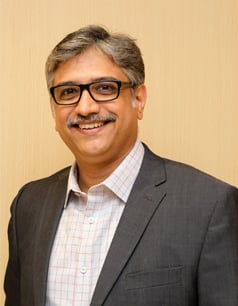 A. Shantha Kumar – Founder CEO
With 30 years of experience, as a digital marketer, Kumar was one of the first movers in the MarTech space. He has expertise in developing digital marketing solutions for a range of verticals including manufacturing, software products and retail.
With a Bachelor's degree in mathematics and an MBA in marketing, Kumar's experience spans a wide range of businesses and domains.
Prior to founding BlueOshan (in January 2014), Kumar worked as Vice President-BD at QuScient Technologies, a leading software product company in the international higher education space.
Kumar's pastime include travelling and sports, especially cricket. His achievements include playing for his home state of Tamil Nadu and captaining his college, division and district cricket teams. He is an active member of Rotary Club of Madras East (RCME).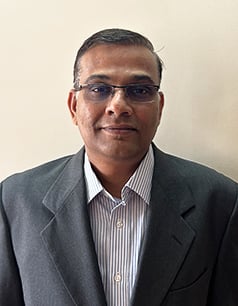 K Sudhir – Leader – Sales and Growth Strategy
Sudhir has more than 25 years of experience in B2B sales across Manufacturing and Chemical industries and has worked across customers segments and geographies bringing a rich exposure of working with Indian and Multi-National companies.
With a B.Tech (Hons) from NIT Kurukshetra and Post Graduation in Business Administration from IIM Kozhikode he brings in a rich experience in the field of Sales operations, Distribution management, Marketing planning, Price optimization and Managing customers across geographies and verticals.
Prior to joining BlueOshan, Sudhir worked over 10 years with Honeywell India and was also with DuPont India, Ashok Leyland and Atlas Copco. In these roles he was responsible for Sales & Marketing of Industrial and Chemical solutions to varied end customer markets in Automobiles, Pharma, Power sector and consumer white Goods Industries across South Asia region.
An avid sports enthusiast and reader he is also passionate about his hobbies – philately and building Lego Technic models.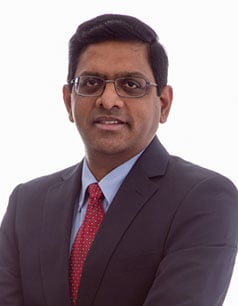 Jagan Natarajan – Operations Leader
Jagan has more than 25 years experience in the field of IT Operations, Project Management and Business Applications working across Financial service industries including consumer banking and Investment banking, with a track record of implementing systems and processes to deliver financial and business results.
With a Bachelor degree of Science in Mathematics and Higher Diploma in Software Engineering, Jagan has led various roles in IT Department of Financial service companies
Prior to joining BlueOshan, Jagan served as Group IT Manager in Rasmala Investment Bank Limited, leading investment bank in MENA region where he oversaw IT operations. He also spent 10 years with Citibank – Dubai and was a part of their IT Department and was responsible for managing and monitoring of business application and development.
He led IT transformation processes which included Change Management, Project Management, Backup Management, Technology Architecture, Vendor Management, Continuity of Business and Information Security. He has hands on experience in migration projects, procurement of IT hardware, software and maintenance products & services in these roles.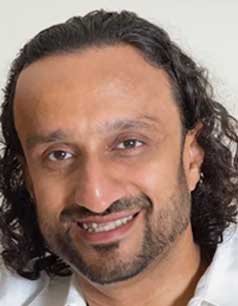 Ramkey – Mentor
A chance inspiration from an edition of Jack Cranfield's Chicken Soup for the Soul Series, while he was in college, led him to enlist 100 things he wanted to do before he died.
With a CA and MBA from Ross Business School & London Business School under his belt, he worked up the corporate ladder and his last job was MD, CFO Asia Pacific for JP Morgan in Hong Kong. But true to his college time pact with himself, when he turned 40, he gave it all up and moved back with his wife Lakshmi and 3 young children (all below 10 years at that time) to Chennai, India.
His life motto is:20 years of learning – this is a continuum in my life20 years of learning and earning – led me working around the world20 years of learning, returning & earning – living this phase now.Anything beyond 60 – BONUS!!
He is a Blogger, avid Traveler, Sports enthusiast, Movie and Music buff, voracious reader, and an OK Golfer. He is a Partner in Banconus, a wealth management company and a Partner in Alchemy, a Leadership Coaching and Consulting firm. He is also a Founding Managing Trustee in Rasikapriya Fine Arts and the Chairperson of Global Council of Enabling Leadership.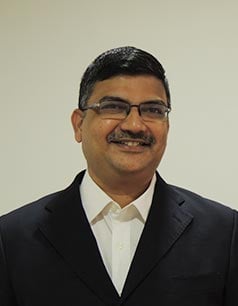 Arun Kumar S – Advisor
A chartered and cost accountant with over 22 years of experience, Arun's expertise is in the areas of financial management, treasury, operations and business ownership. He is an energetic globetrotter who is skilled at establishing high-growth, multibillion-dollar operations and achieving highly challenging top and bottomline goals.
Arun has had a wide range of achievements to his credit. He was responsible for a project that raised recourse/non-recourse debt funding of more than 1 billion dollars USD from multilateral agencies in one year from India, Thailand, Malaysia and South Africa. He has also been a consultant advisor to many corporates on matters of International Trade Credit.
An innovative finance specialist, Arun has experience in start-ups, joint ventures, investment companies and acquisitions. His expertise lies in the areas of international trade credit, credit structuring and identifying opportunities relating to trade finance.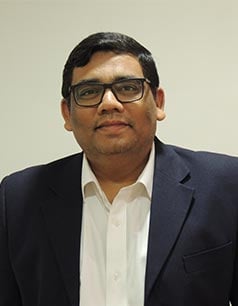 Mansoor Ahmed Mohamed – Advisor
Mansoor had 27 years of experience working in the HR. He has worked with seasoned professionals in many countries including the USA, UK, ANZ, Japan, China and the Middle East. His expertise lies in the areas of business development, sales operations and administration.
Growth-oriented and talented HR professional with a sharp focus on technology application and process improvements, Mansoor has played a key role in high-growth oriented companies like Cognizant Technology Solutions, Deloitte, iLabs and Indchem Electronics. He has also been an entrepreneur in the same space, having specialized in building client partnerships, collaborative relationships and selling HR ideas and approaches that help build commitment for his clients.
Mansoor was also responsible for setting up and managing the growth phase of Tvarita Consulting, GNZ Consulting and Amace Talent Consulting firms that specialize in innovative and scalable HR solutions which enable SME organizations and business leaders leverage their innate value and hone their competitive advantage.
In his free time, Mansoor enjoys travelling and listening to old classics. He is an avid YouTuber and a level 1 paraglider. A recipient of Best Social Worker during his college days, He still keeps alive his social endeavors as a member of the Rotary Club where he enjoys giving back to the community.