Inbound: What It Is And Why You Need To Attend!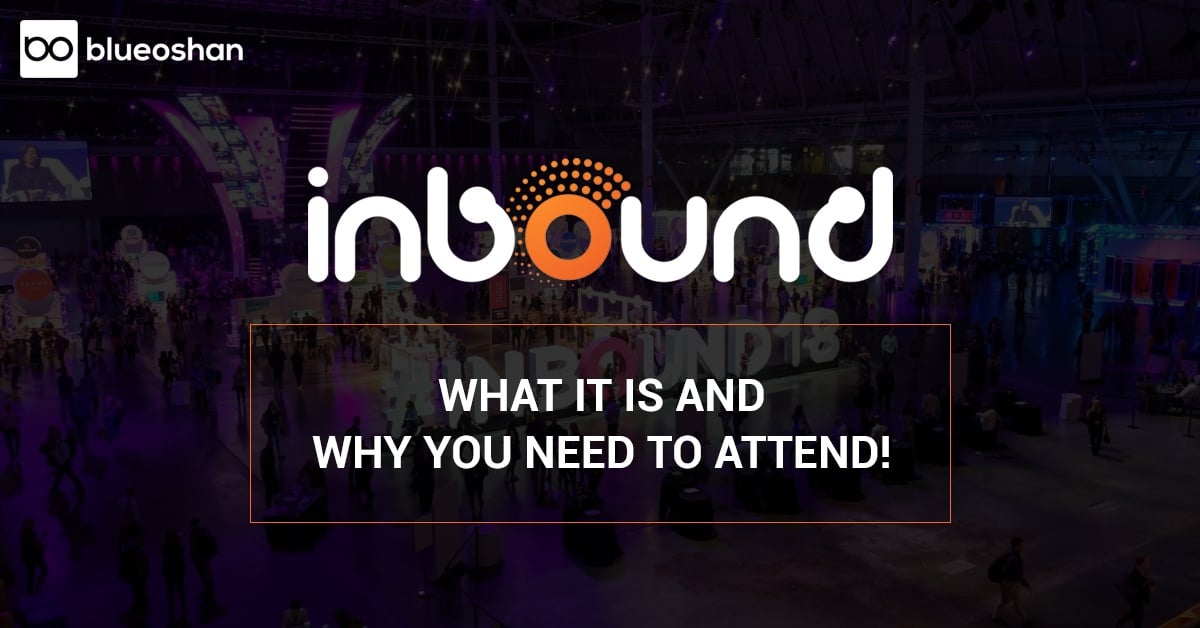 What do Former First Lady of the US Michelle Obama, sports icon Billie Jean King, award-winning novelist Chimamanda Ngozi Adichie, author and marketer Seth Godin, and actor Alec Baldwin have in common? Other than all being awesome, they've also all been keynote speakers at INBOUND.
Assuming, there are a few of you out there who don't know what we are talking about, INBOUND is an annual event hosted by HubSpot. It deals in all things marketing and the inbound way of doing business. But, it isn't just a conference, it isn't just a talk—it is an event and an experience. It aims to inspire, educate, entertain and foster connection over four days of keynotes, educational sessions, and talks. And boy, is it popular! People, not just marketing and sales professionals, from all over the world gather in Boston every year to attend.
As certified HubSpot partners, we can give you expert advice on all your inbound digital marketing needs.
The event has come a long way since 2012 where the number of registrations was around 2500, to this year where it crossed 24,000+. This makes it one of the fastest-growing events of its kind. While it was originally planned as a marketing conference, it threw open its doors to include sales, 'the human, helpful side of business' (as the folks at INBOUND call it), as well as a diverse range of speakers and sessions.
The keynote speakers especially, pull in much of the crowd. As we have mentioned in the beginning, these speakers are renowned and accomplished in their fields. They also come with a massive fan following. Now, you might wonder what these celebrity speakers have to do with marketing and sales. The idea behind this is to inspire the attendees, to get them to laugh and learn at the same time. Because even in the talks by authors and athletes, kernels of wisdom are found, that can be applied to business.
However, among all the keynote speeches, the one everyone looks forward to annually, is the talk given by HubSpot founders—Brian Halligan and Dharmesh Shah. These guys set the tone for the entire four days. They educate and forecast trends in the field of marketing and sales. They also equip you with tactics and practices you can implement in your own business.
The event also hosts a number of educational classes and sessions with experts in the field of digital marketing, sales, customer management etc. where you gain a lot of cutting-edge information. For example, at INBOUND 2016, Dharmesh Shah spoke about how AI and machine learning is revolutionising marketing. In 2015, Seth Godin stressed the importance of taking initiative and focusing on the big picture. This is also the place where HubSpot announces a list of new products, features, as well as updates across the platform. At INBOUND 2017, the Customer Hub was introduced. And at the recently concluded INBOUND 2018, HubSpot CMS as a standalone product was released [stay tuned for a separate post breaking down what went down at INBOUND 2018].
The folks behind INBOUND have created the event so that the attendees will have the mental space to look at their challenges, options and opportunities from a new perspective. This is achieved by creating an environment where you can do such varied things as learn about new marketing tactics, interact with giants in the industry, eat from fun food trucks, attend a demo of a new product and laugh while watching your favourite comedian perform. INBOUND is a space to network, find mentors and be inspired. And you leave brimming with ideas and rejuvenated to work harder and better. So, what are you waiting for? Go register for INBOUND 2019, already!