Why could WhatsApp Business Automation be the most influential digital communication channel for Retailers?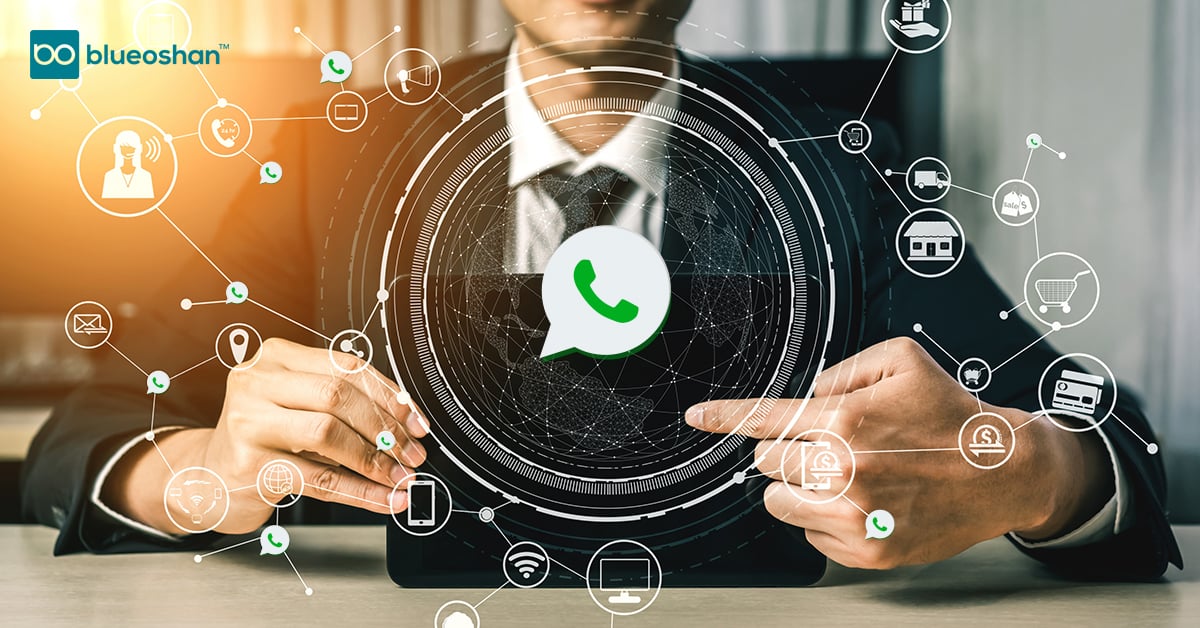 Did you know that the average WhatsApp user checks WhatsApp (the most used messaging app), 23 times a day? For sure, WhatsApp is fast becoming the new consumer to business messaging platform. And using WhatsApp for Business to provide customer service at the store level can help you in two ways:
Increase digital engagement between your retail stores and your customers locally.
Enable the last mile connect- essentially a convenient purchase experience for your customer for that competitive advantage.
If you are looking to provide a personalized shopping experience to your customers, here is how WhatsApp Automation could help you do that.
The many benefits of Conversational Messaging
WhatsApp for retail marketing could be a powerful tool to facilitate your retail chain to effectively inform, engage and support the customer using conversational message templates via chatbots, human agents or both.
1. Effectively Handle Product Queries
According to Facebook Insights, more people prefer to message than call or email customer service. This means a world of opportunity for your retail stores to use WhatsApp automation innovatively to answer product queries and showcase merchandise as specific solutions to those product queries.
2. Provide Personalised Recommendations and Boost Conversion Rates
WhatsApp does not allow direct marketing, but is a great way to engage the customer in new ways. Instead of promoting a product with coupons and deals, WhatsApp chatbots are a wonderful means for you to guide the customer through their buying process. Whenever a customer faces a technical or a stock-out issue which could have prevented them from completing a purchase, your WhatsApp chatbots can step in, to solve the issue, provide alternative product information and even answer pricing information queries; novel ways to promote your products non intrusively. WhatsApp automation could therefore be a great way to boost your conversion rates and to enable sales.
3. Automate Order and Delivery Updates
You can use personalised message templates to alert the customer with notifications on purchase and delivery updates. These alerts not only keep your customer abreast of the order and delivery every step of the way, they also open opportunities to allow the customer to query you on order or delivery delays. Using this interactive communication, you may also allow the customer the option to request alternative delivery options of time or place as per their convenience. These are small but effective ways to win over the loyalty of your customers.
4. Digitalize your Customer's In-store Experience
You can effectively deploy this user-friendly messaging platform to replicate the same in-store experience digitally. WhatsApp Chatbots respond instantly and are available round the clock to your customers, so crucial to increase your target visitors and convert them to your loyal customers.
5. Delight Customer with Instant Responses to Return or Refund Requests
You can personalise message templates to intimate the customers on their queries on whether, when and how their refund or return requests have been received and processed on real-time basis.
6. Effectively Handle Stockouts queries
It can be frustrating when your customers do not find the exact product that they want, a crucial reason why customers abandon online shopping midway. You can deploy WhatsApp chatbots effectively to showcase useful alternative products to them, much like how your salesman would do at your in-store.
Once customers opt in for product updates, you can use push notifications to bring back the customer to purchase that back-in-stock product at your online or in-store.
Two more reasons why WhatsApp should be part of your Customer Support process:
Improves Security and thereby trust
Customers are more likely to trust Verified WhatsApp business accounts, as they are protected from spamming. WhatsApp will terminate and black list a business account/number that are used for blatant marketing. WhatsApp's messaging encryptions are among the best in the world of messaging.
Augments Customer Engagement
Using WhatsApp as your core customer communication channel improves your chances of customer retention. Its instant and interactive round the clock availability to the customer reduces on-hold calls and support emails. It is a high-utility extension for your CRM for managing customer communication and gathering insights.
If you would like to set up WhatsApp-based customer engagement bots for your brand/store, you can reach out to one of our Conversation Marketing Consultants.