Whatsapp Automation and Integration for Customer Experience Marketing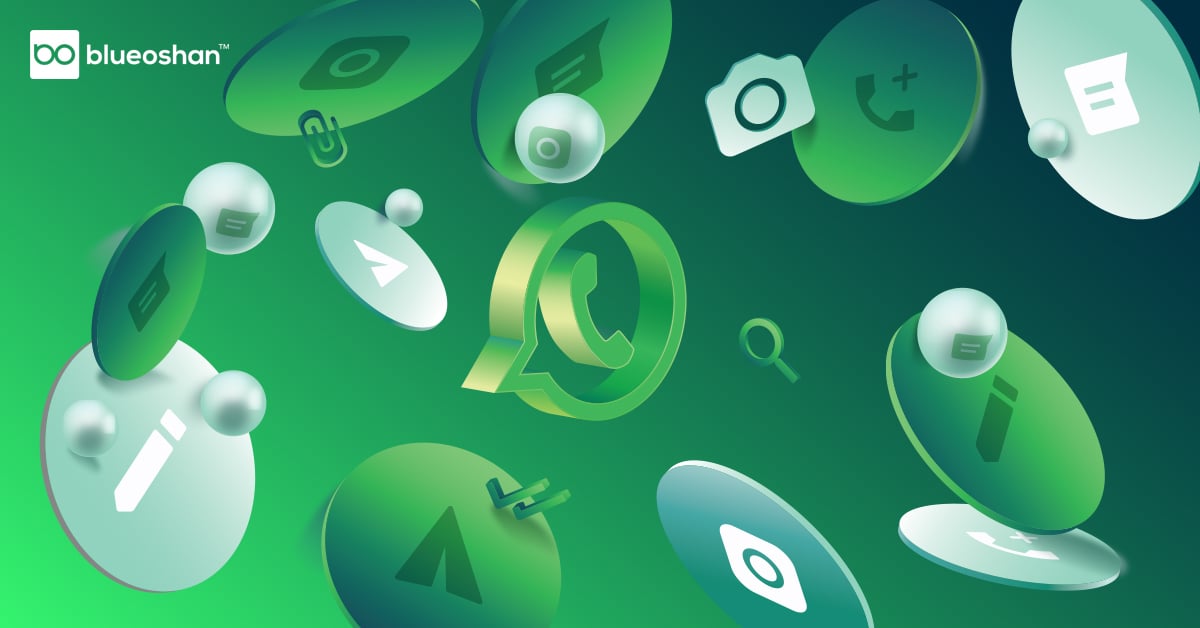 With possibly 1/4th of the world's WhatsApp users in India, it is 'the largest' active user base for WhatsApp in the world. There are mind boggling stats around WhatsApp usage - if you love this kind of stats stuff - all you need to do is 'just Google it'. While supporting 55 odd languages, WhatsApp is ubiquitous and businesses cannot afford to ignore it. Okay! do not immediately think Mass Marketing - (a) it is a rudimentary method of marketing (b) WhatsApp does not allow it.
Having said that WhatsApp introduced WhatsApp for Business in 2018 and there are proper ways to integrate it to your core business applications and use it. It can be a brilliant tool to give your customer some great experience while they are going through their purchase or support process. I can already imagine a whole range of use cases that we can apply to your Customer Experience Marketing strategy(s).
Think about it, in the last couple of years, when we all were actively traveling on business and stuff, airlines and hotels started enrolling us [with our consent] into their WhatsApp for business numbers; tickets, booking updates, reminders, and cancellations, to name a few scenarios got delivered to your WhatsApp number. Given the circumstances the role of WhatsApp has become even more significant. Most of us have been informally chatting with our local Kirana stores to place our grocery orders. Even in the highly organised sectors, we have been mercilessly bombarding each other with WhatsApp messages - it's now the de facto operations management (comms) tool - I personally hate it when customers send you briefings and specs on WhatsApp - that is stretching it a bit far.
Well, annoyance aside, thinking through the positive aspects, some Marketers and Marketing Technologists have done a fabulous job of implementing some really cool marketing strategies by leveraging WhatsApp Automation and Integration capabilities.
Conversation Marketing for better Customer Experience is a wide topic. In this blog, let's get our head around some foundational items:
WhatsApp for business - Fundamentals

WhatsApp Automation and Bots

WhatsApp Integrations
WhatsApp for Business - Fundamentals
There are 3 types of WhatsApp accounts;
(1) WhatsApp Messenger - a super popular mobile app that we all use everyday for personal communication (mostly)
(2) WhatsApp Business - a mobile application meant for listing your business and communicating with your customers
(3) WhatsApp Verified/Official Business account.
The difference between 2 and 3 is that, with your business account you can list a phone number as a business account by setting up your business profile, catalogue, and quick replies whereas to get a verified official business account, there is some work involved - viz. you need to make a formal application and comply with WhatApp's commerce policies. Only a limited number of applications get approved. And if you wish to apply for WhatsApp Business API to run your Whatsapp Bots and integrate it with your Conversation Marketing platform and CRM application, it is advisable to go with a reputed WhatsApp partner company like Yellow Messenger, a Conversational AI platform. Usually the approval process for getting an account verified can take 7-10 business days. Depending on your use cases, it can take 2-3 business weeks for the business API to start working.
WhatsApp can be a useful last-mile connection tool..
WhatsApp Automation and Bots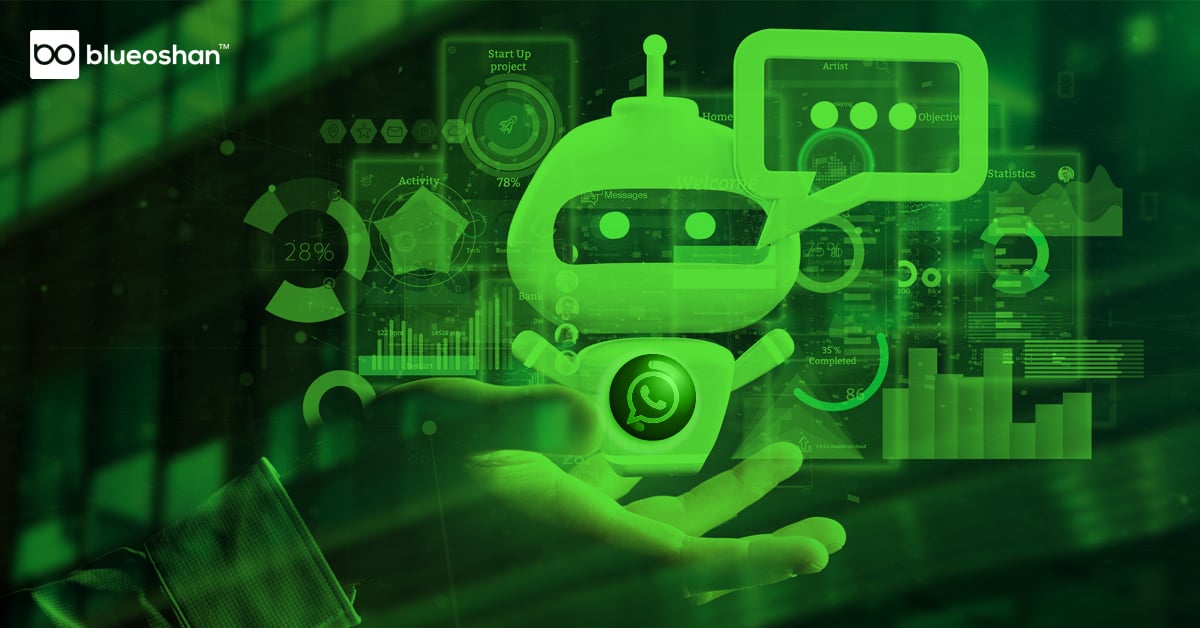 There are quite a few brands that have implemented WhatsApp bots. You may want to check out bots of these Indian brands Spencer's Retail Grocery Assistant +919007470000 and Asian Paints +919920990225
Let's understand how this process works. You will definitely need the WhatsApp Business API and a smart Conversational AI platform to build and test your conversation flows/bots. Once tested the bots can be deployed. There is a process around your communications templates that has to be adhered to. These templates need to be approved by WhatsApp as they do not allow blatant marketing. In our subsequent blogs, we will discuss how brands have adopted this idea rather creatively and yet managed to market without getting on the face.
With WhatsApp business API you can report on message deliveries, usage and engagement. Chatbots can save a lot of helpdesk/support time and money, making the process efficient. When your bot is on Whatsapp, it's even better. FAQs is a classic case for WhatsApp bot, isn't it? When your bot can't answer a question, it can seamlessly hand over the user to a human; with the interactive chat feature, it's literally 'one click to call'.
At times Humans prefer talking to Bots…
What's your preference - BOTS or HUMAN??
WhatsApp Integration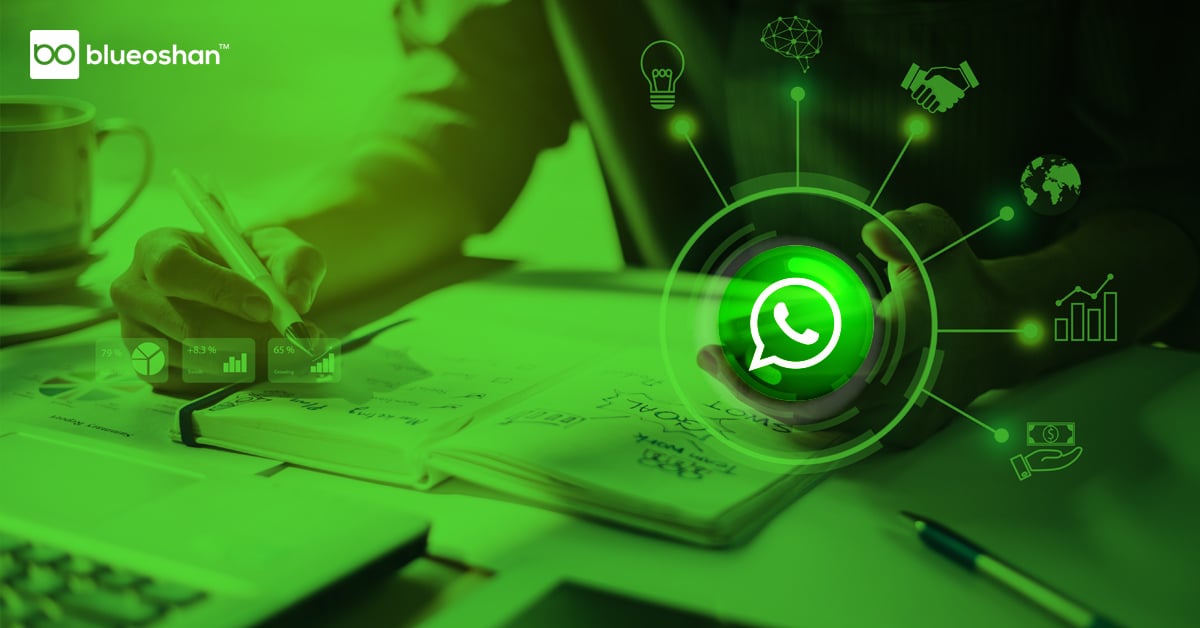 As a marketer, this is a critical requirement for me. You should be able to see the WhatsApp conversations of your contacts in your CRM and in their timelines. This will give you the ability to analyse, understand, and set-up workflows that trigger timely and relevant communication back to your prospects and customers.
It is possible to set up integrations with HubSpot, Salesforce, Freshdesk and a host of other CRMs, as long as the subject platform is API ready.
Connecting your core business applications such as your e-commerce store, business ERP systems, and CRM is crucial to make your WhatsApp automation program a successful one.
BlueOshan is a Digital Agency with specific focus on tech enablement of marketing, sales and advertising processes. We have built integrations between Hubspot and WhatsApp and have automated customer communications using workflows. At BlueOshan, we try and understand your use cases and find a solution to deliver it smartly using technology. Should you wish to talk to a MarketingTech Consultant, give us a shout!