What to expect from Programmatic Advertising in 2020?
Programmatic Advertising and Artificial Intelligence:
AI is already a major component of programmatic advertising. Used for its ability to compute real-time auctions and as a dynamic content optimization tool. In 2018, the IBM Watson managed to reduce cost-per-click (CPC) on a marketing campaign. Now, IBM is using Watson both in the US and the UK and has showed stunning CPC reduction as high as 71%.
AI is also being used for remarketing and lookalike modeling to connect only relevant audiences to highly personalized content. AI is also helping marketers understand the likelihood of a customer responding to an ad and bidding accordingly.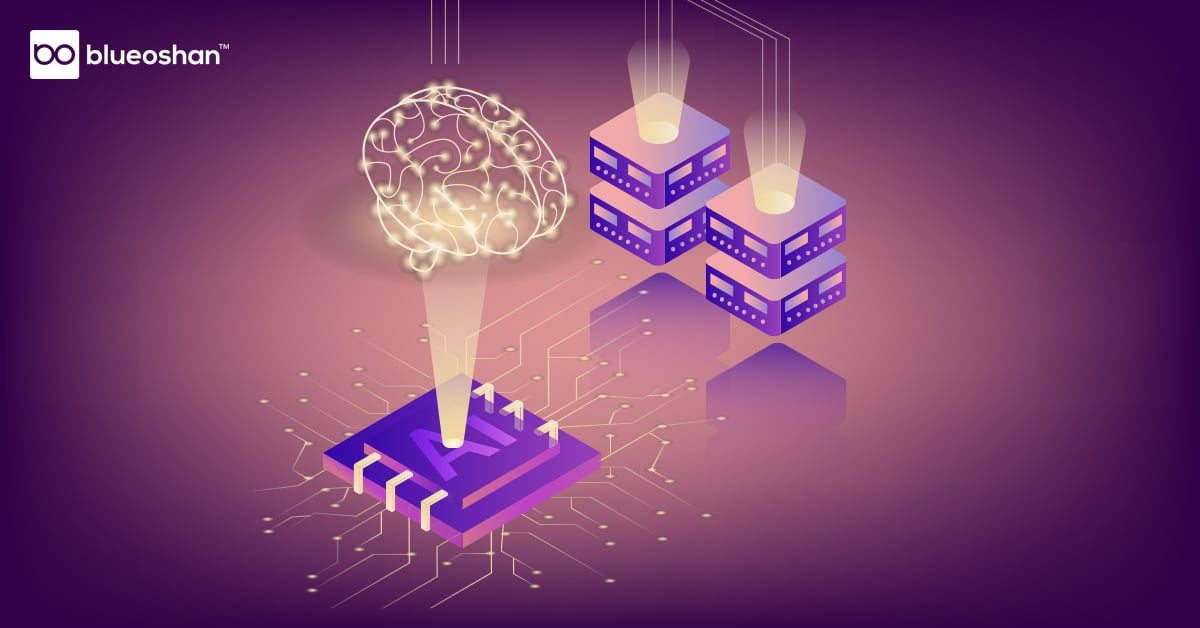 "Technology is making programmatic advertising work harder for brands..Artificial Intelligence promises to unlock new understanding of customers as people, as well as improving the optimization of the trading process."
– Jonathan Barnard, Zenith's Head of Forecasting and Director of Global Intelligence
Advent of Programmatic TV:
There is a gap between TV and online advertising, that needs to be bridged. According to a report by PWC, by 2021, programmatic TV advertising will represent approximately one-third of all TV ad revenue. Programmatic TV refers to any TV ad that can be bought and sold on an audience basis. This has changed the industry standard, which historically relied on show ratings to determine desirable audiences for ads.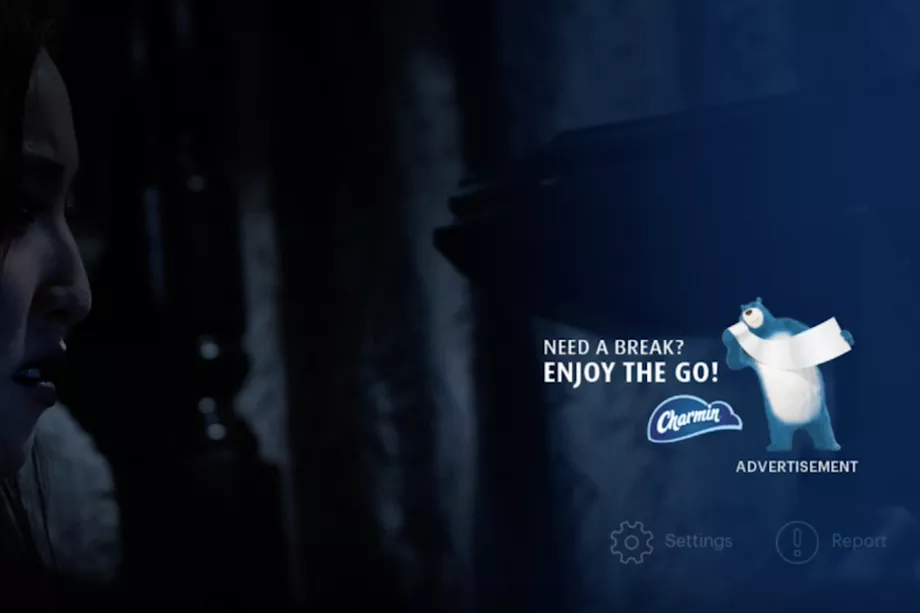 Source : Hulu
These new ad formats are for internet enabled TVs or smart TVs, and they include formats such as non-skippable and immersive 15-30 second videos. Smart TVs also allow for far better targeting based on consumer metadata. Ad formats within the Smart TV space are always being innovated, the latest innovation being Hulu that has announced it will play an ad when the video content is paused. This ad is similar to a pop-up ad and will stay relevant to the users who are watching.
Bringing Advertising In-House:
Brands are looking to own and operate their own data because programmatic advertising has made things convenient. This is also a move to gain more bang for buck from their advertising spend. Greater transparency and control over marketing campaigns are also a high priority for brands.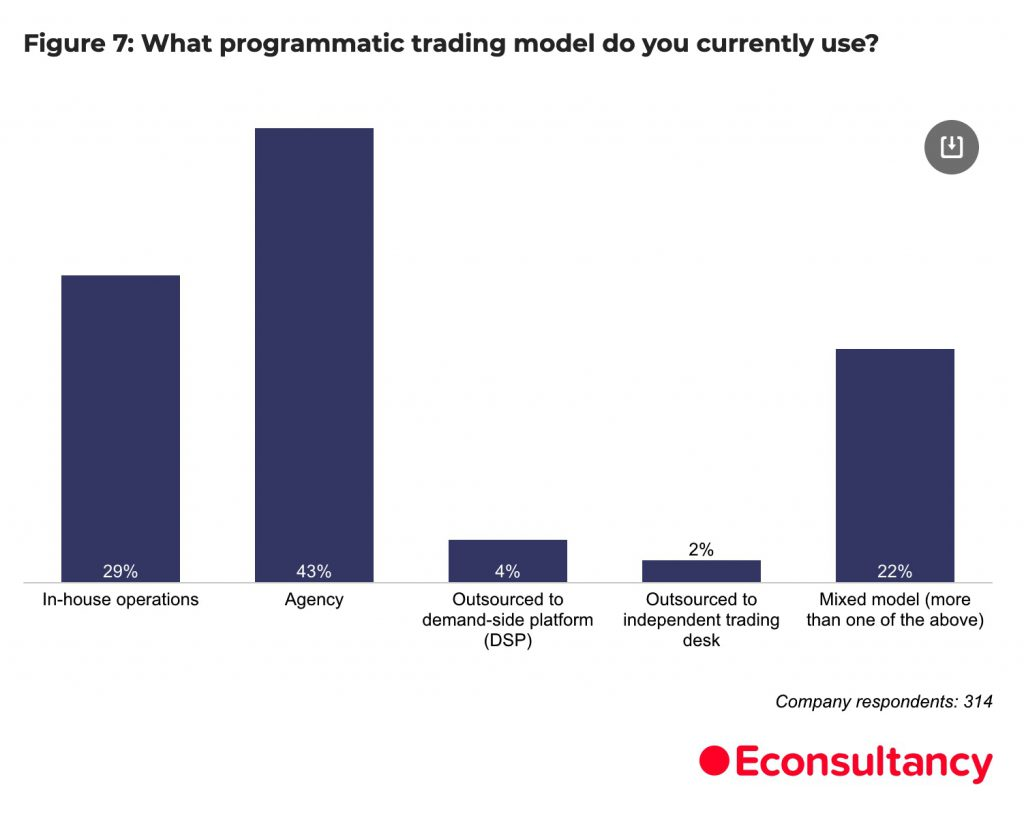 Source : Econsultancy
According to Econsultancy's 2019 survey, 22% of marketing respondents reported using a mixed programmatic trading model, with 29% running with solely in-house operations. This shift to in-house advertising will be gradual. Econsultancy's survey found that 43% still report running their ads with an agency because finding the right talent is hard.
Blockchain will combat ad fraud:
The AdTech industry has been plagued by issues of transparency and ad fraud. In 2018, advertisers lost USD 9 billion due to fraudulent activities. Advertisers are trying to tackle these issues by adopting Blockchain products in an effort to reduce fraud. This approach has shown success by removing domain spoofing, verifying the legitimacy of publishers, and allowing transactions using cryptocurrencies. Toyota for example, began insisting that the businesses facilitating its programmatic buys adopts its blockchain to spot any inconsistencies between bids.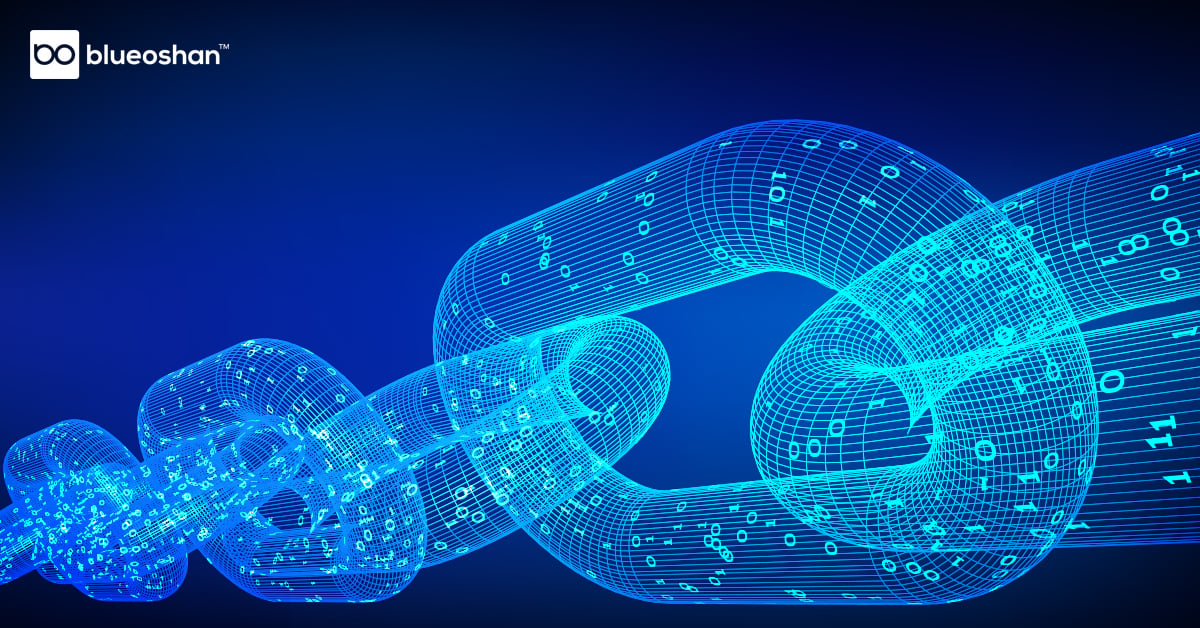 Time will tell on how quickly Blockchain will be adopted. Sadly only 11% of the 300 US agency and marketing professionals polled by Advertiser Perceptions had ever completed a transaction using blockchain.
Is Programmatic Advertising the future of advertising?
Currently, four out of every five digital display ad dollars in the US are bought programmatically. So, it does seem likely that programmatic advertising is here to stay. The automation and efficiency of programmatic and the promise of relevant personalized content are strong reasons for advertisers to stick with programmatic advertising in the future.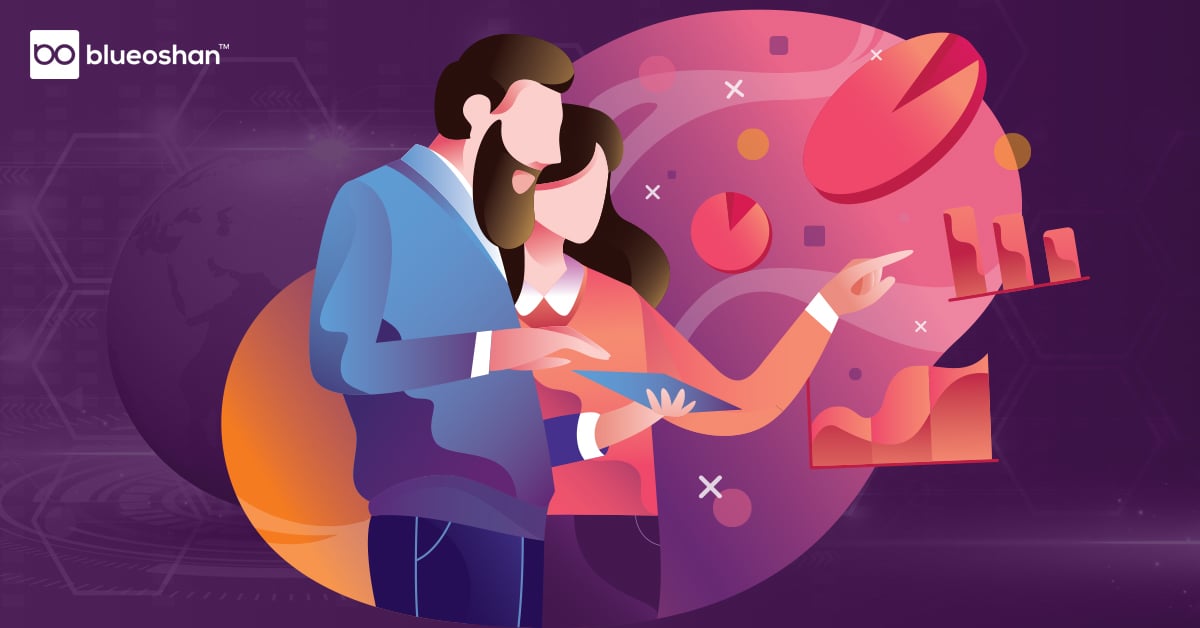 Subscribe to the BlueOshan blog for more news and content on the innovations in digital marketing!