Too little or too much. What's the truth about content marketing?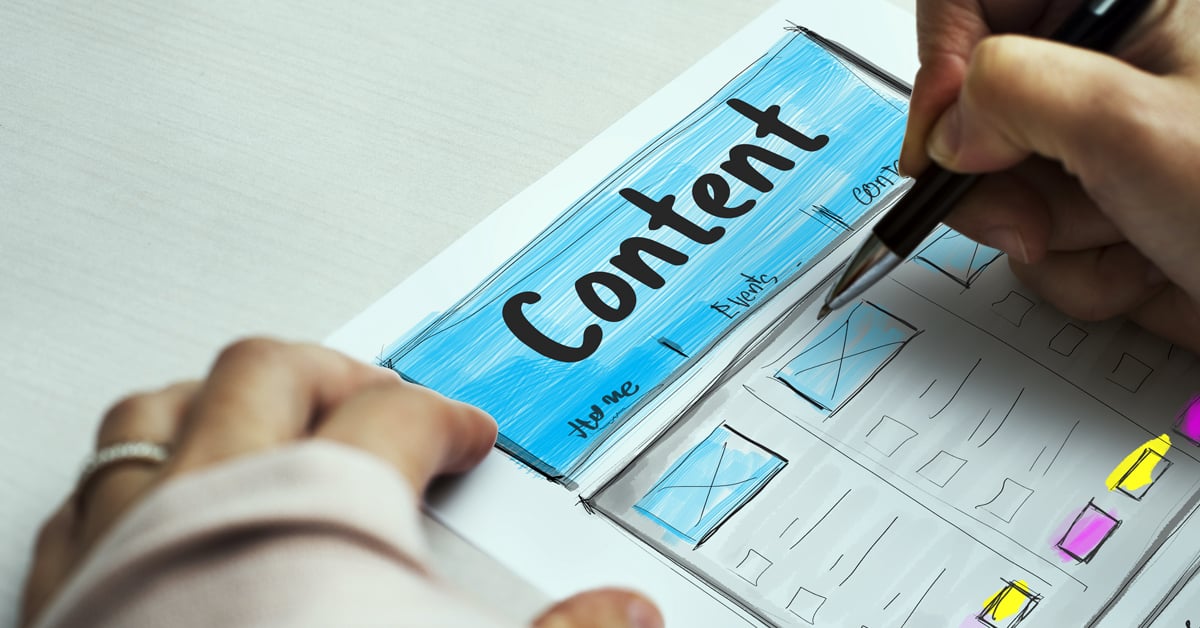 Going by the statistics on a site called Techjury, the numbers are striking. Over 5 million new blogs are published every day on WordPress, a popular web platform. However, what we should examine is how many of those blogs continued 6 months later. Or even a month later.
There's no doubt it would have dropped dramatically. Most enthusiastic first-timers start with great fanfare. A few days later, the drive fizzles. They can't think of new things to write, they've received hardly any visitors or comments and the effort involved seems daunting.
So be a little cautious when reading these statistics about the amount of new content being created every day. There are no statistics for how many blogs are abandoned every day! And there lies the story.
Content marketing is playing the long game
It's the marathon. Not the 100-metre sprint. Though success in both means having to practice and improve timing and stamina for years. Mastering any game requires putting in the effort, understanding where the flaws are and correcting them over time.
Let us understand this in another way. If we were to start with the same 5 million new blogs and see how many of them were about your industry, the numbers would be considerably smaller. The reason statistics look impressive is because of how they are presented. And they tend to be catch-all propositions. Not detailed breakdowns.
The niche categories have fewer players and it's easier to rise in the rankings because the audience is looking for relevant information. Provide accurate and interesting content and the traffic will follow. A few ground rules have to be observed.
Like creating the right titles and tags, posting excerpts on social media and getting search engines to index your site correctly. Traffic streams need to be channeled to the website from other popular sites and sources.
HubSpot CMS guides you at every step
When publishing blogs or other forms of content on HubSpot's CMS, these are part of checklists that have to be filled out. It involves taking a few more minutes but that ensures proper 'seeding'
Much like seeds grow when they are planted in the right environment and watered regularly, content grows best when it is 'seeded' right and gets in front of the right audience.
HubSpot will give you high-ranking keywords from your sector that attract attention. It will point you to sites of competitors who generate high traffic and business and show you what needs to be done to move up in the rankings.
Take a look at high-ranking sites in your category and you will find this is true all the time – the top sites ensure that content generation is periodically refreshed, customers learn something new on every visit and they define new trends even before it becomes part of the mainstream.
We had posted on the difference between content marketing and inbound in a blog post in 2019.
Create what your audience wants, not what's easy to produce
Consumption is completely different from creation. In complex businesses, it may require audio and video to explain product benefits and advancements.
How can this be determined? Experiment with all modes and see what your audience prefers. If you find infographics attract attention, do more of them. Or if podcasts get regular listeners tuning in, follow that route. And if video gets them hooked, that's the way to go.
It's not one size fits all. People consume content according to their convenience and preferences, not what is easy to produce! Respect audience tastes and needs to get traction.
This is another characteristic of the top sites. How quickly they adapt to audience needs and satisfy them. And if it is not already being done, that's an opportunity to capitalize on. It means there's a niche for you to fill and profit from.
'Boring' categories are clichés ripe for change
There's a mistaken impression that content can only be interesting if it is about movies, sports and fashion brands. But industrial brands can also be interesting when they're projected differently.
GE cashed in on the popularity of Instagram influencers by signing them up for 'walks' around their facilities. The ones chosen had a great time touring GE facilities and showed the size and scale of GE operations in wind turbines, jet engines and locomotives. The influencers created the posts they wanted and the results were spectacular: GE's Instagram account got over 8 million views, over 3 million reaches per tour and they signed up 3,000 new followers
Just check out #geinstawalk on Instagram.
So, the content depends on seeing it through fresh eyes, not just those of the engineers and the product managers involved. And it has to be crafted to suit the audience on those platforms. Instagram attracts those who look for stunning visuals and backdrops. What could be more unusual than GE facilities? That's where the campaign scored and got traction.
Find content generation partners who can put together a content strategy and execute it at every stage. There's no point in posting frequently without thinking of how it will appeal to audiences.
Taking parts of the company brochure and putting them up on social media everyday is not content generation. Several companies think that frequency alone will get interest and conversion. The truth is that these posts are literally 'invisible' on social media.
Talk to us on how you can implement a content strategy for success. We will look at what the target audience is seeking. That requires patience and changing track until an approach gets traction. Create content not because it is cheap but to own your audience – and the channel.