To integrate or disintegrate? That is the data sync question!
HubSpot has built data integrations with hundreds of programs and products to expand from its core functions. The truth is that adaptation is essential. Starting from scratch is hard to do when a company has already built a foundation. Functions multiply and extend. New necessities arise and solutions have to be found. Without the right integrations in place, a company's efficiency could disintegrate!
HubSpot spent almost two years building out a data synch engine carefully, meticulously and methodically. Data Sync works two ways pulling data and updating with leading programs in real time, instead of happening only when a field gets updated or certain conditions are met. It makes integrations more flexible and powerful. Now, native integrations between HubSpot and Net Suite, Microsoft Dynamics, Xero, and Stripe are already in place and more are being added.
Why is this important? Marketing, Sales, Service and Analytics teams are already familiar with some programs and working with them through HubSpot means that they have to make only minimal changes for greater efficiency and outcomes.
The ecosystem is expanding
In addition to these deep integrations, HubSpot enables a number of functionalities to be integrated through 3rd party apps that have been evaluated, tested and approved by HubSpot. They bring in an increasing pool of products with significant user bases right into HubSpot and they can be used to expand the functionality of the app with the broader pool of functions that HubSpot offers.
HubSpot integrates with several programs to ensure minimal disruption and build efficiency across teams
Already, close to 1000 integrations are now possible. And they have been aggregated as collections to help marketers and sales teams – for example, there are a set of apps that help Account Based Marketing practitioners. They can continue to use the apps they are familiar with and expand the range of possibilities by adding them to HubSpot.
Then, there are apps for Project Management, Analytics functions, Sales Enablement, Learning Management, Field Service Management and Employee Engagement, to mention a few.
This cuts the learning curve and reduces the work involved for the teams. That frees up time to concentrate on activities that benefit both the user and the company.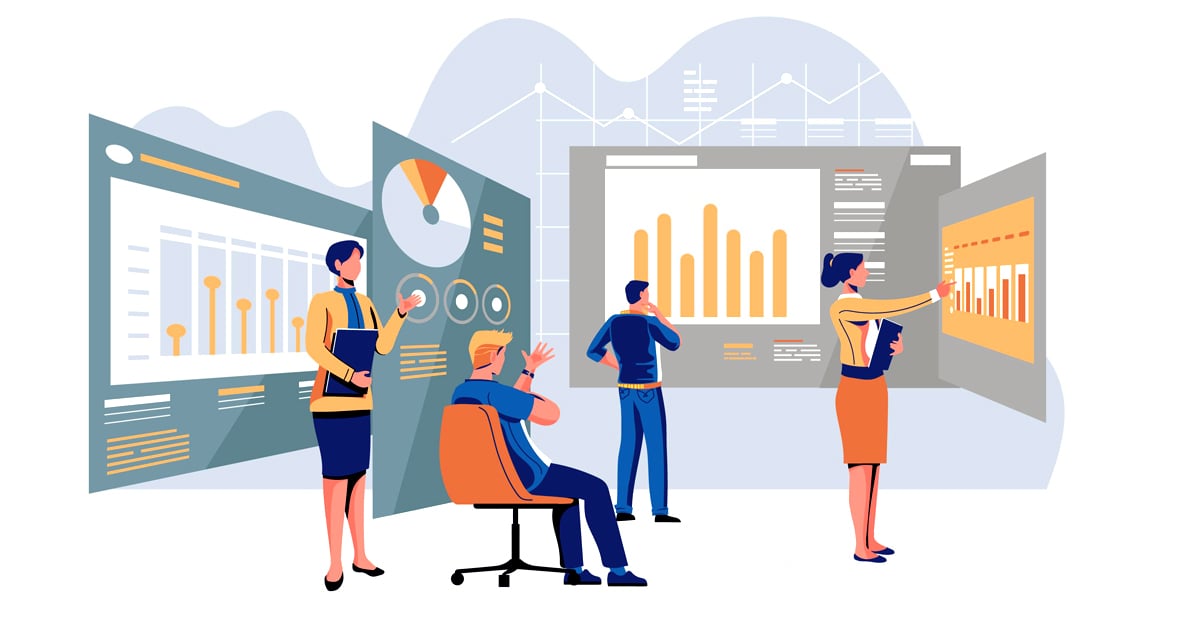 Cleaning up data from different sources faster
How do you improve CRM data quality? In HubSpot, you can clean up and format data in a few clicks. Data can come from different sources - forms, trade shows, sales teams and so on. Even if they are assembled in one place, they tend to look different. For example, there are different styles of date properties, depending on where they are from. European styles differ from the American ones and that differs from the Indian ones. When people type out their names, some of them are in all caps, or no caps. They could place their initials before or after the name.
The new tool called Data Quality Automation in HubSpot in Operations Hub can be used to bring it all in through Data Sync and clean it automatically.
And once the data is cleaned up it can be used for a number of workflows within the organisation – everything from renewals to routing of leads to assigning tickets, numbering deals and project IDs, calculating commissions, creating cross-object associations and more. HubSpot enables any process within marketing, sales, and services to be automated to the extent required.
Programmable automation is one of the most powerful features in HubSpot because it enables companies to implement the automations that best work for them.
A connected CRM builds flexibility and depth in reporting
Analytics is built on diving into datasets. The more connected they are, the easier it gets to slice and dice the underlying parameters to unearth new insights. Analysing data from multiple dimensions means new cross connections can be explored to find what is not apparent at a surface level.
By unifying CRM functions and data across marketing, sales and services, actionable insights emerge for implementation
The new custom report builder gives access to all CRM data alongside marketing, sales and service engagement data. That's one streamlined place to answer key questions. The data can be pulled from any part of the CRM, dragged and dropped or tweaked for individualisation. Pivot tables are now possible within HubSpot, so a bunch of Excel functions can be managed within HubSpot itself
Reports can be generated in depth on sales calls, sequences, behavioural events and within rolling date ranges. So, analytics can be run on periods ranging from a month, to a quarter to the previous three weeks - anything where you want to check the effect from a set of marketing activities or campaigns.
It is also possible to embed third party reports on HubSpot dashboards. When your data and processes are all connected through HubSpot, even if the reports themselves live elsewhere, they can be viewed and analysed through HubSpot. So, reports from YouTube, Google Calendar widgets or SlideShare, to name just a few, can be embedded within the HubSpot dashboards to see what it all adds up to.
With Snowflake Data Share, HubSpot also makes it easy to combine and curate data out of HubSpot - in the data warehouse and BI tool already being used - if that's the user preference.
To sum up, working with HubSpot means expanding the depth of tasks users can accomplish. Either by adding functionality to programs already being used or widening the range of automations to accomplish more.
Blueoshan's consultants will be happy to engage with you and discuss the possibilities. They can assess how you can build on existing programs through HubSpot integrations.
Blueoshan is a HubSpot Diamond -Tier Solutions Partner. Delivering worldwide from India.