Influencer Marketing, Social Media Marketing And Social Listening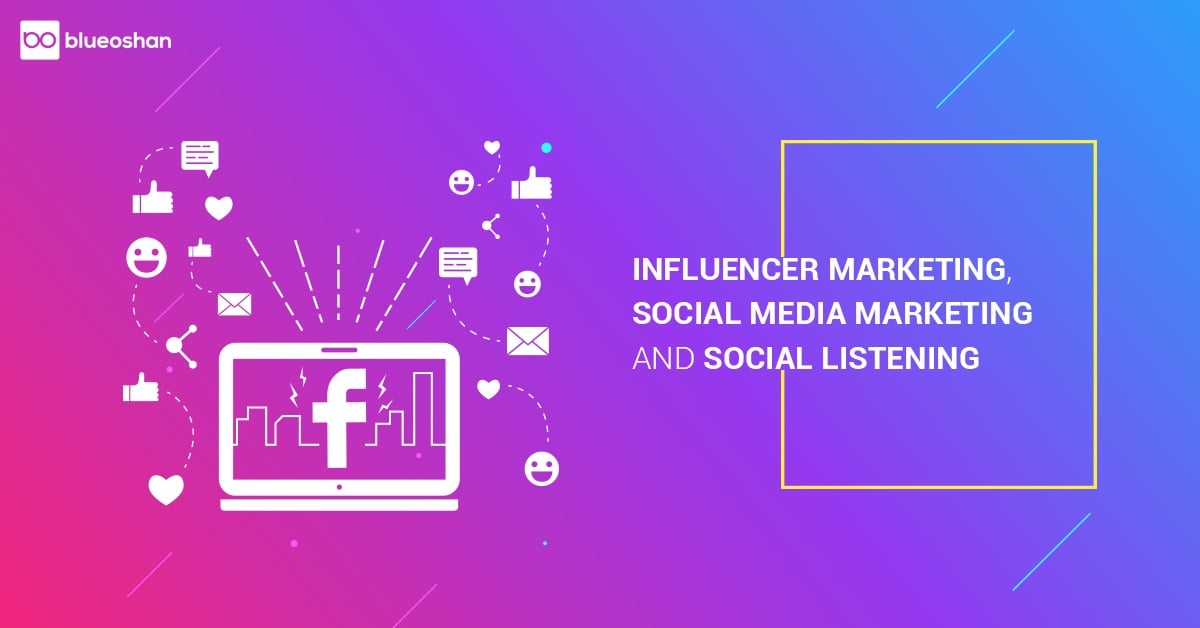 The terms 'influencer marketing' and 'social media marketing' have become commonplace in today's digital age. The terms are often mistakenly thought of as interchangeable. Influencer marketing is not the same as social media marketing, and our post today is going to tackle this issue and discuss how social listening ties into both forms of marketing.
Influencer Marketing
Influencer marketing refers to the process by which a company partners with someone who has a significant online following to promote or advertise your brand on his or her social media accounts or blogs. This is usually through a post 'sponsored' or paid for by the company, but the content is in the influencer's voice, lending it an authenticity to a viewer that a regular advertisement would not have.
When an influencer posts reviews about your product or brand, their followers become aware of your company's presence. All this happens under the influencer's control and on their accounts. This may limit your control and input, but you nevertheless reach your target customers, build brand awareness, and get more traffic to your website and social media pages.
Monitor your business's Social Media efficiently with our eBook "10-Minute Social Media Monitoring"
Social Media Marketing
When it comes to social media marketing, you are the author of the content and in control of the conversation. Social media marketing happens on your company's online accounts—be it posts on your blog, images on Instagram or videos on YouTube. You churn out interesting content on a regular basis to grow your brand's following and bring in more customers.
An important aspect of social media marketing is connecting with your audience and responding to them in real-time. A person leaves a comment on a how-to video you put up on your Facebook page, or someone has an issue with a product they brought from you and raises it on Twitter, you respond immediately and direct them to the concerned resources. There is a lot that can be learned through social listening.
Social Listening
Social listening goes beyond just communicating with your brand's followers and replying to their queries. You track conversations happening online that concern your brand or company, and get insight and information from doing so. There are several different ways for companies to stay on top of what the media is saying about their products, their brands and their industries. One such method is to use specific keyword search terms periodically in order to monitor conversations. For example, you could see what is being said about a competitor and approach people online who are having issues with a competitor's product. By inputting a combination of keywords you can see the number of tweets and hash tags concerning your company and gauge brand health and audience sentiment.
Social listening also ties in with influencer marketing and can be used to help you find an influencer to partner with. Consider the following scenario: you find that someone has mentioned your product on Twitter. When you look into the person's online presence, you find that they have a large following on Instagram. Digging deeper, you find that the followers are all of a certain demographic which is advantageous to your company. Keyword search terms can also be used with regard to influencer marketing, to find influencers who post about competitors, or about your industry.
Social media can be leveraged in various ways by your brand when it comes to marketing. It is all a matter of applying the right tactics. Click here to get in touch with one of our digital marketing experts and learn more.