INBOUND 2020 Product Updates - Part III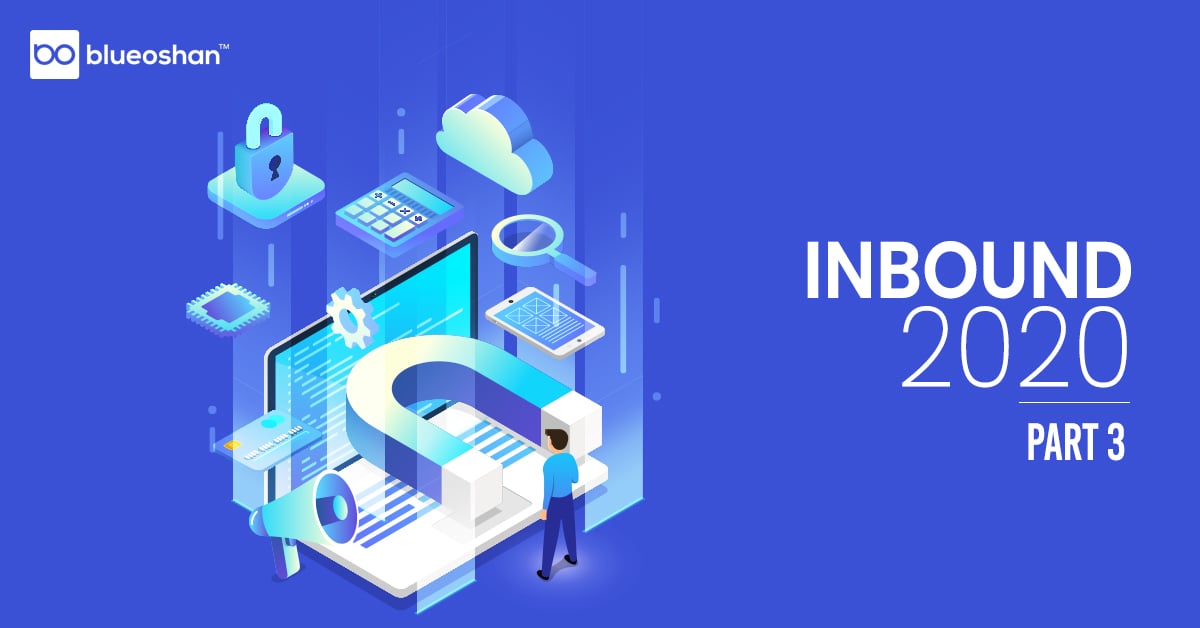 What's New in Service and CMS Hubs?
You would recall, we presented the exciting product updates in the Sales and Marketing hubs unleashed by HubSpot at INBOUND 2020 in the last two blogs. Now, let us take you through the new tools and add-ons introduced in the Service and CMS Hubs in the final part of this three-part series on INBOUND 2020 product updates.
New additions to the Service Hub
Advanced Team Management Functionality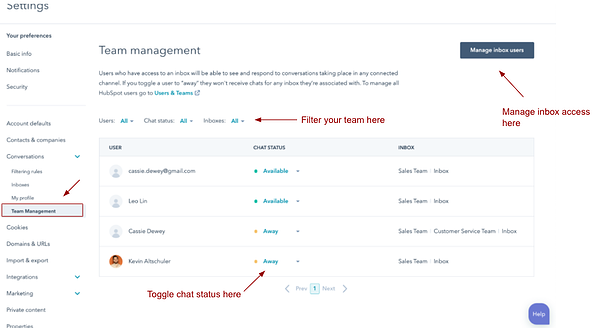 Image Source: HubSpot
For effective team management, the manager requires a firm grip on the members availability, work-in-progress, obstacles faced by them etc. With increased change in working patterns in the pandemic era, remote working of team members could be challenging for the manager to coordinate, get updates and plan accordingly. Advanced team management tools have been introduced in the Service Hub that aid the manager greatly in unifying, co-ordinating, motivating and effectively managing the teams.
The all new Team Management view under the tab 'Conversations', allows designated admins and super-admins to get a bird's eye view of the teams' chats and can in fact change the teams' chat statuses. Managers who have access as Admins gain increased insights into the availability and non-availability of the sales representatives/ customer care executives, any given time which gives them greater control over the way they manage their team members' work. All this directly has a positive impact on the overall chat experience of the customers.
JIRA Integration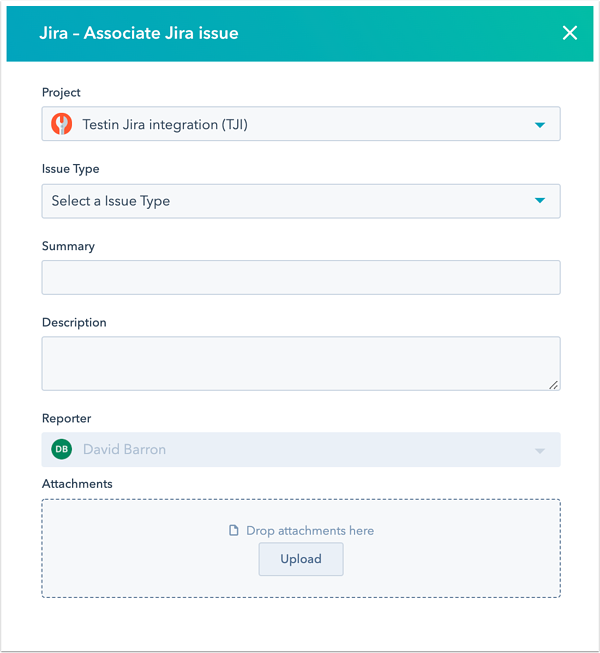 Image Source: HubSpot
A majorly revamped HubSpot-built, two-way sync with JIRA has been introduced by HubSpot that ensures a glitch-free team collaboration in the back office. This JIRA integration plays a crucial role in bringing together your front-end support and backstage engineering that enables faster and effective solving of customer enquiries and problems at the earliest.
Identification of Logged-in Visitor now possible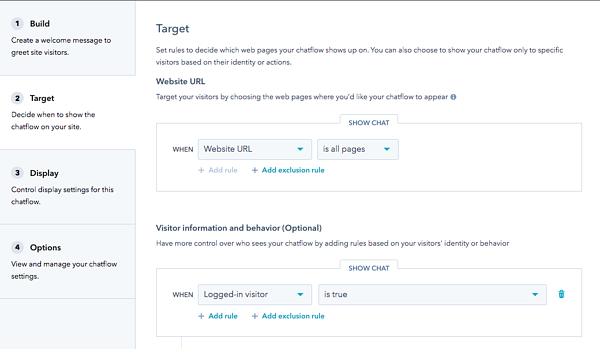 Image Source: HubSpot
Logged-in visitor identification is now added to the conversations inbox that shall greatly enhance the customer experience beyond expectations.
Your site could be hosted on HubSpot or on an external site, as long as your site has a login feature, this logged-in visitor identification feature allows you to identify the visitor who has logged in and is chatting with your team. This feature shows you the visitor's chat history and contact record next to the message in the conversations inbox, which enables you to contextualise your chat with the visitor resulting in a personalised, feel good customer experience. This feature is now available in the Professional and Enterprise tiers across all Hubs.
Ticket Sidebar in Inbox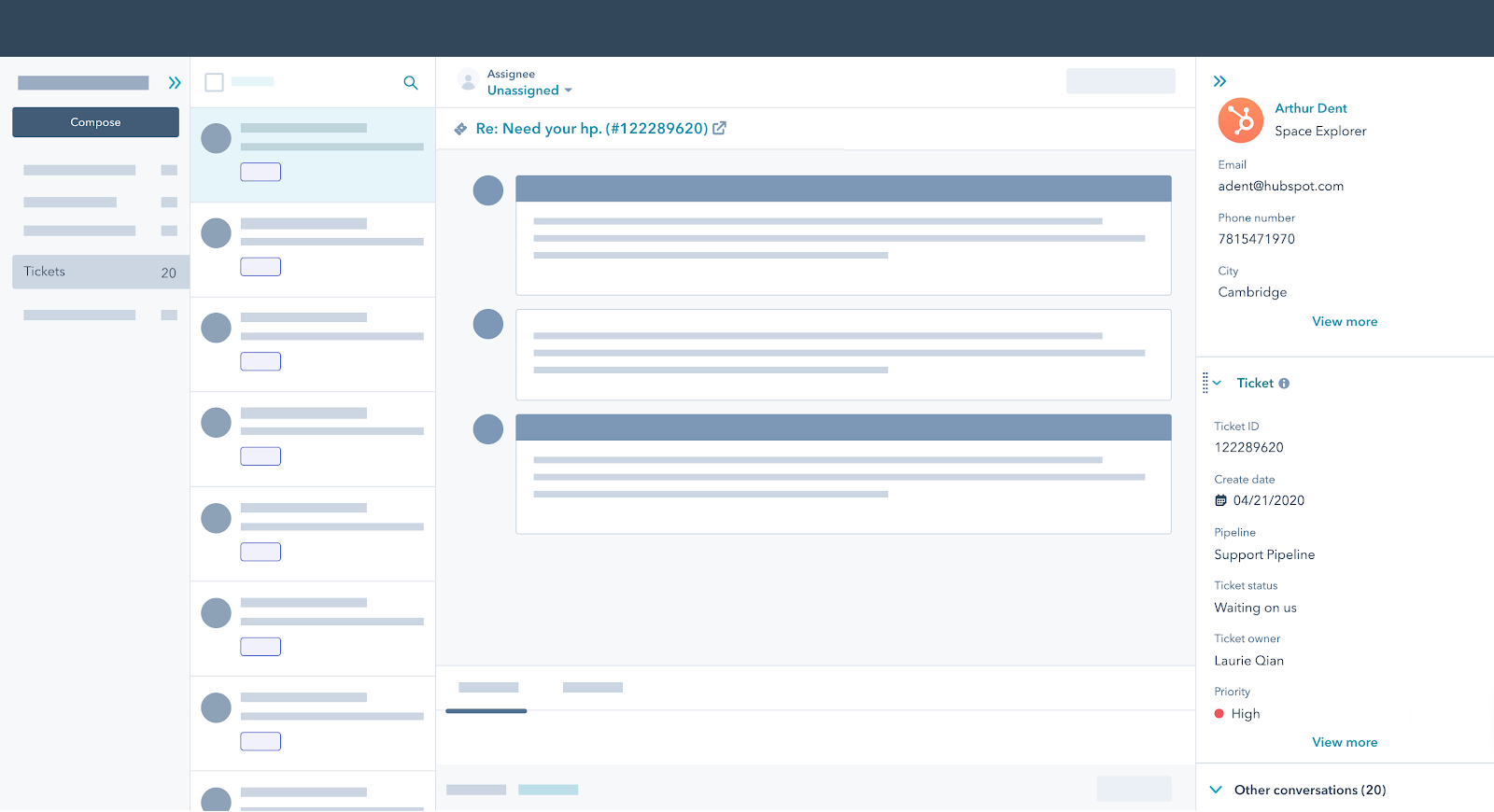 Image Source: HubSpot
Yet another interesting addition is the ticket sidebar in Inbox. While replying to conversations in the inbox, you will now find a dedicated ticket view that presents any tickets connected to that conversation. This instantly refreshes your memory by giving the context about the associated ticket and the past conversations that you and your team members had with that contact. And such insights will help you to respond effectively and appropriately. Another facility here is that you can also adjust the information you see in the ticket view by customizing the contact and ticket properties that you want to see to suit your conversational requirements as you chat. So, there you go! Your teams are now empowered to reply better as you have the tickets, contacts and conversation information all in one place.
Custom Bot Template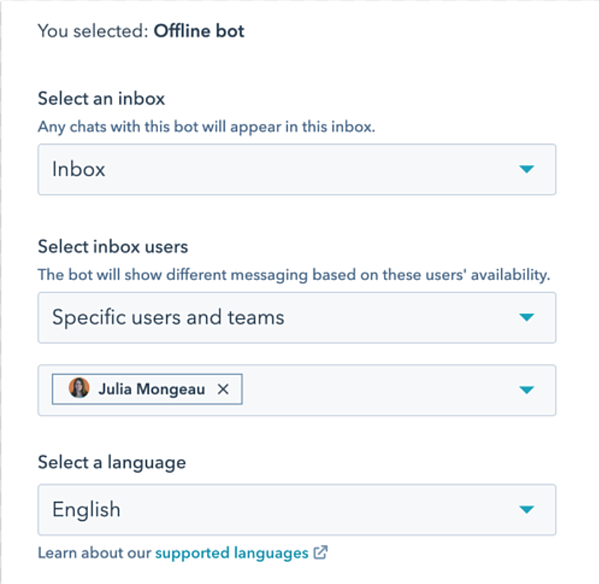 Image Source: HubSpot
The all new custom bot templates introduced by HubSpot can perform a range of tasks like managing common service interactions such as giving answers to FAQs or replying to a visitor regarding your business hours. You can also create your bot from scratch.
Ticket Status Automation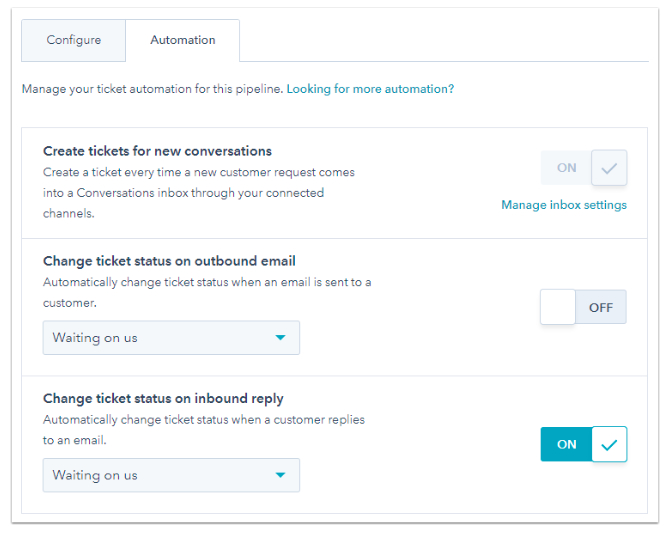 Image Source: HubSpot
A further new tool to the Service Hub is the new ticket status automation. This automation feature enables you to trigger actions using automated workflows as soon as a ticket reaches a specific status. For instance, as and when a ticket gets created or closed, you can set up to send an email from the Conversations inbox. This feature is an effective tool in your armour that helps you proactively communicate relevant, consistent information to your customers from the time of ticket creation to its closure through reliable automation.
Multi-language Knowledge Base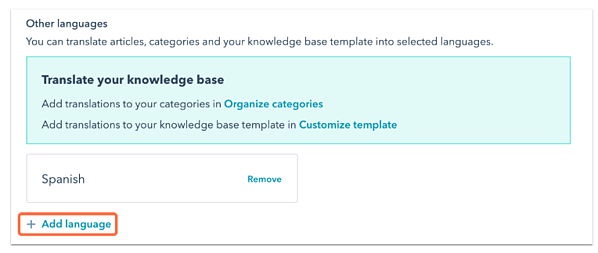 Image Source: HubSpot
This feature would be of immense use to companies with an international customer base. The multi-language knowledge base capabilities allow companies to translate current knowledge base into twenty-five different languages. What better way to gain customer trust than through communicating via their mother-tongue?
While those were the improvements to the Service Hub, let us refresh on the CMS Hub as well.
What's new in the CMS Hub?
The latest addition to the HubSpot stable was the CMS Hub which was launched earlier this year. CMS Hub empowers the marketers to own their website and make organic changes themselves by using SEO recommendations and a variety of reports at their call. It is basically so easy for the marketers to optimize content without them having to run to the developer every time. CMS Hub also enables the developers to use the preferred tools and technologies to create flexible yet strong systems for your website's content.
HubSpot has launched the CMS Hub Enterprise especially for up and growing teams. CMS Hub Enterprise helps you create interactive web app experiences like dynamic calculators and event registrations. The enterprise version is robust enough to meet all your growing requirements as you and your website grow and expand.
We are just a call away!
For more details on Sales, Marketing, Service or CMS Hubs, our HubSpot consultants are here to lend a keen ear to your requirements and help you find an appropriate solution.