How WhatsApp Chatbots can help foster a thriving teaching-learning environment in Educational Institutions?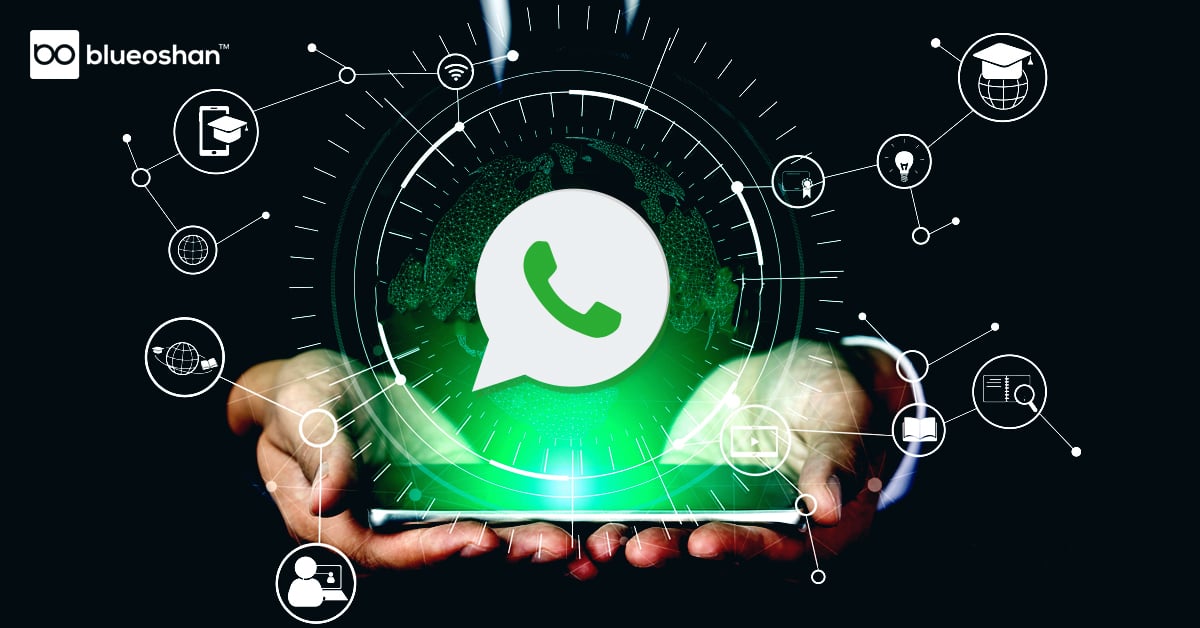 These days, the WhatsApp notification sound is the alarm for my son to sit down for his studies. Yesterday, I sent a two-minute video recording of my son narrating a story as part of his oral assessment test via WhatsApp. Notes for the lesson taught, announcements and deadlines for submission of assignments, updates on classes taught, time schedule for exams are all sent over WhatsApp by my son's school. In the context of the COVID pandemic and online classes, the education sector which was not so tech-savvy earlier seemed to have more than embraced e-technology like never before.
This exchange of information between the school and the parents is not just what WhatsApp is capable of. When Chatbots are deployed via conversational messaging platforms such as WhatsApp a whole world of possibilities opens up for the schools, parents, teachers, students, educational consultants and other stakeholders in the educational sector.
WhatsApp Chatbot could be your AI Teaching Assistant
Did you know the story of Jill, the chatbot developed by a Professor in Georgia Tech University? This Professor had hundreds of students taking his online courses, watching his videos and posting questions which he and his small team of teaching assistants were hard pressed for time to handle. So, the Professor developed a Chatbot and named her Jill Watson to handle all routine queries (such as schedule of classes, data usage, file formats) of the online students taking his MOOC courses. Students couldn't make out until when her identity was revealed. Jill Watson was a great hit with the students that some of them wanted to go out for dinner with Jill!
The success story of Jill Watson is just one example to fathom the far-reaching and inclusive benefits that the teaching learning community can reap. WhatsApp integrated Chatbot TA could be that ideal teaching assistant to the teacher which helps track student attendance, score tests and document student progress, handle student queries and organise exercises, learning material and distribute them to students.
WhatsApp Chatbot your very own personalized and cost-effective tutor
The young generation is a blotting paper when it comes to learning new technology and educational institutions can leverage an educational chatbots via WhatsApp to provide an exciting and accessible learning environment across social levels.
WhatsApp Chatbots can be a cost effective, yet a personalized method to make learning fun and interesting for the students. Chatbots can hand out a range of multimedia learning capsules in the form of documents, audios and videos. The Chatbots could tailor learning content to match the pace and learning capability of your student, can take quizzes and tests and engage students with timely reminders on class schedules and submission deadlines. It could be a great in classroom and out of classroom learning aid and personal tutor to your students.

WhatsApp Chatbots as your Admission Assistant and counsellor
You can deploy WhatsApp Chatbot as your Admission Assistant to strike a real conversation with a prospective student. It can multitask handling hundreds of queries from prospects at the same time round the clock. Equipped by advanced NLP algorithms, the Chatbots can capture prospects and direct them to be nurtured by your human counsellors. The WhatsApp Chatbots can smoothen your admission process from documenting and screening applications, scoring admission tests, communicating admission details and could be a bulk broadcaster of various admission related alerts and reminders to your students and parents.
Student support services via WhatsApp Chatbots
Your WhatsApp chatbot can handle a range of your student support services right from student onboarding, FAQs on tuition fees, payments, financial aids and scholarships, campus accommodation services, campus tours and events, academic calendar, student sports and recreational facilities counselling, placement and training and be of great help in hand-holding the students through student processes while there are in your institution.
An effective student counsellor for your consultancy
You can effectively deploy WhatsApp Chatbots for your educational consultancy, to provide personalised assistance to students seeking information on different universities and the courses offered by them. Using WhatsApp Chatbots you can handhold your students to match their preferences and find a university that suits their cost, location, courses, internship and placement opportunities.

WhatsApp Chatbots for feedback and Quality Assurance
Timely feedback is the backbone of effective delivery of the teaching learning process. Deploying WhatsApp Chatbots to collect feedback from your students on all aspects of learning, faculty, campus life and facilities, course delivery and improvement paves way for timely course correction and augments the brand image of your educational institution.
WhatsApp Chatbots offer something for everybody
Be it checking for plagiarism or evaluating tests and assignments for the teacher, personalising the learning material and providing spoiler alerts on exam dates for the student, sending fee payment reminders for the administrator, WhatsApp chatbots for sure has something to offer for each of its stakeholders. And yes, Chatbots ensure that parents keep a tab on their ward's academic progress, by sending the progress cards to the parents.
So, go ahead and deploy WhatsApp Chatbots in your educational institution to find a qualitative difference in the teaching learning environment. And we are here to help you do that!