Seek and you shall find your inbound marketing mantra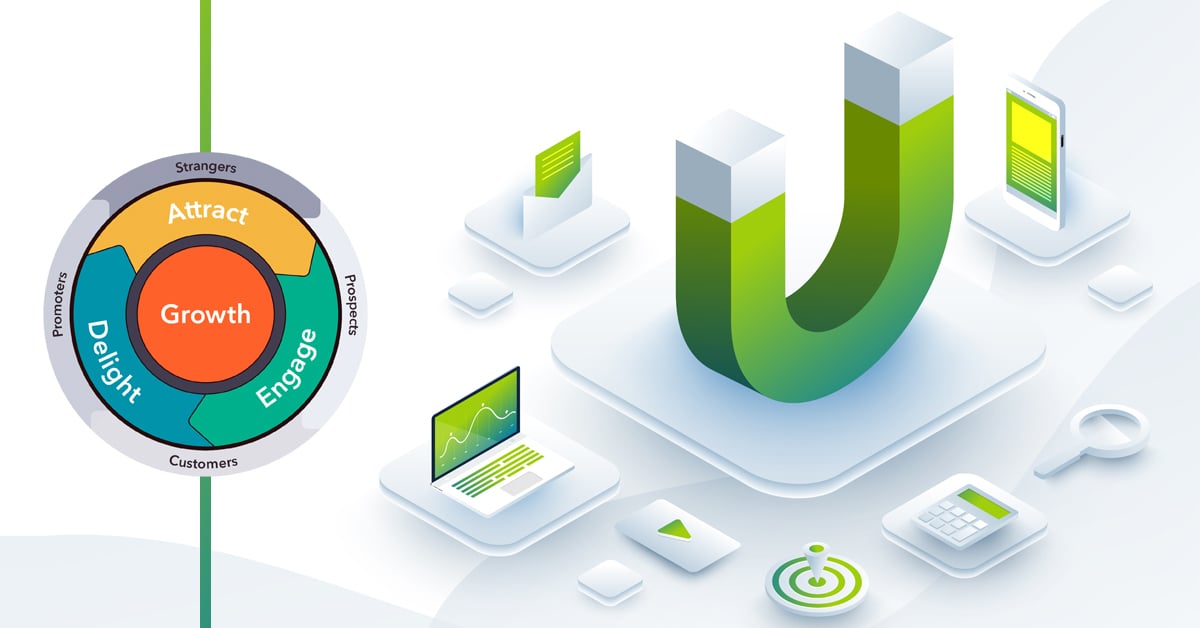 Let's look at a simple human dynamic. At parties and networking events, groups cluster around some individuals. Then, there are loners who look down into their mobile phones waiting for people to reach out to them. Why does this happen?
For one thing, loners want others to make the first move. But they've done nothing to let people know they are interesting.
There's a third variety. People who talk only about themselves. And they find it hard to attract an audience.
This dynamic applies perfectly to websites. The ones that attract huge amounts of traffic have done the background work necessary over years to build connections, like the individuals who have built a powerful network and attract crowds. The companies focused inwards turn visitors away who will never return.
That's a lesson websites can apply
Provide value consistently with no expectation of immediate rewards. And customers will cluster around it. That may sound contradictory. Like the example that follows.
Airbnb went out of the website to generate traffic to the site – by printing a free magazine called Airbnb mag and placing it in hotels, malls and other crowded areas in major cities. This led to more people picking up the magazine to check out the options and seeded the idea of earning revenue by renting out their own properties on Airbnb. Conceptually, what Airbnb was doing was radical and finding people to buy into the idea was important.
The magazine was attractively designed, which helped to get both new customers and new owners into the Airbnb ecosystem. There was a report about Marriot saying that they would increase the number of rooms available by 30,000 in a year. And an Airbnb executive remarked that Airbnb adds those numbers every month!
On the Airbnb blog, there is immense ongoing effort to keep people in the system once they have engaged with the brand. Articles on how owners can make guest-friendly home improvements, host safe guest activities and keep guests engaged are detailed.
Content is oriented around giving guests a memorable experience and for hosts around providing it. The company is in the background, as an enabler – and that's what creates closeness with customers, as well as repeat visits.
HubSpot helps construct the inbound experience around a business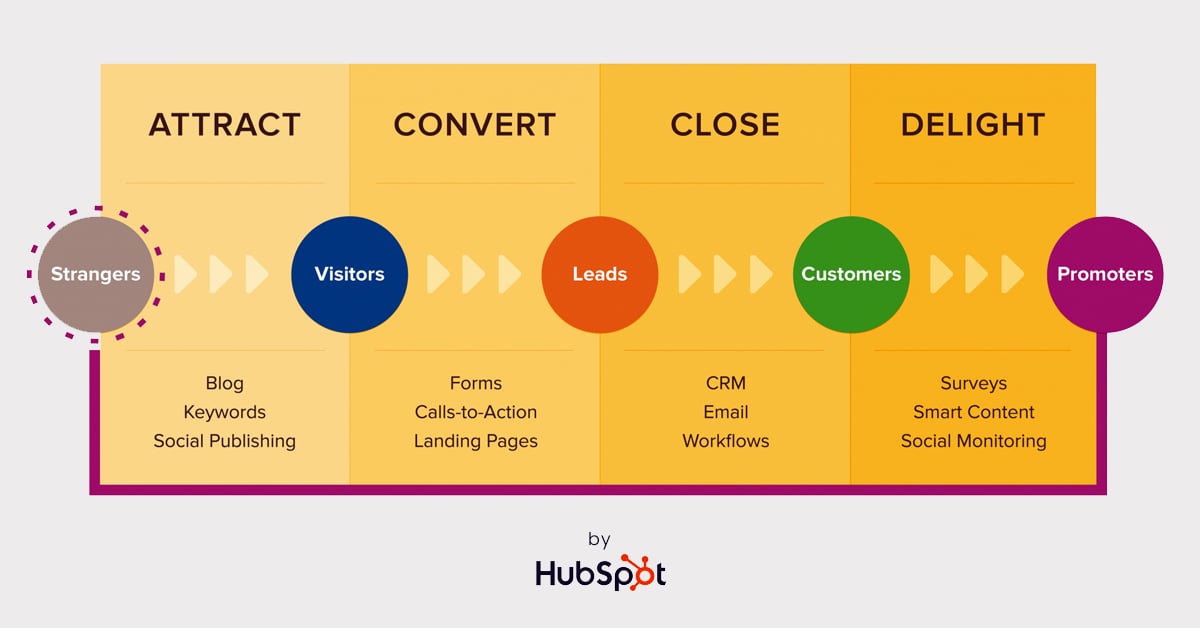 Every business has specific content needs. With Airbnb, it was clear that they needed to increase both – the room inventory as well as guest bookings. All content is created and managed around these two specific cores.
Identifying who makes the decisions in your business is key. Create for decision makers and ensure that their needs are met.
Sometimes, this is not perfectly clear. You will have to try out various content experiments to understand what works for customers. And that's where HubSpot's landing pages come in. They can help refine promises and see which ones get traction and generate leads.
Do this consistently and the payoff is huge. But it needs patience and careful sustained effort. There's no way doing a few articles from time to time and expecting traffic will yield results.
The only way is to keep thinking of what customers require, generate content in multiple ways to see what generates attention and interest and then expand that over time to bring about a steady increase in business.
Creating new markets
Some clients don't want to reveal all the strategies that worked for them. Let's take another example where HubSpot helped to grow a fairly unusual category.
One of the growth areas in plastic surgery is facial reconstruction for improving features. First made popular by stars who wanted a sharper nose, or fuller lips, this has now expanded to a larger set of people who want to retain their looks as they age.
This market requires an understanding of how customers in this market think and what they are looking for. In the Rocky Mountain region in the US, a facial reconstruction and plastic surgery clinic wanted to be discreet but attract a larger number of prospects.
A niche market, it had to explain procedures, risks and benefits as well as the success stories from the clinic. While the client had multiple websites and did their marketing through HubSpot, a decision was made to consolidate all effort through the HubSpot platform.
By generating a stream of articles, posts, videos and highly detailed ebooks, the company was able to expand its base of customers substantially over the years and generate substantial revenue, which increases by increasing lead generation by over 400%
All this was managed through the HubSpot platform. The base of satisfied customers provides a reference and they were encouraged to refer friends. The marketing is almost 'invisible'. Sharp targeting and appeals to the exact profile ensure that it's only the people who want to go through with these surgeries are approached.
The crucial point here is to understand what works for customers. If the clinic had merely talked about the advanced facilities and the surgeries they offer, there would have been hardly any takers – in fact, it took them about 10 years to figure out what worked.
So, the search is a long process and so is the execution. But finding the mantra can lead to massive growth and possibly lower marketing costs or the cost of acquiring customers in the long run. As we had explained in a post a couple of years ago
If you're seeking new customers, it's time to talk to us and we will steer you in the right direction.