Content Curation Tips and Tricks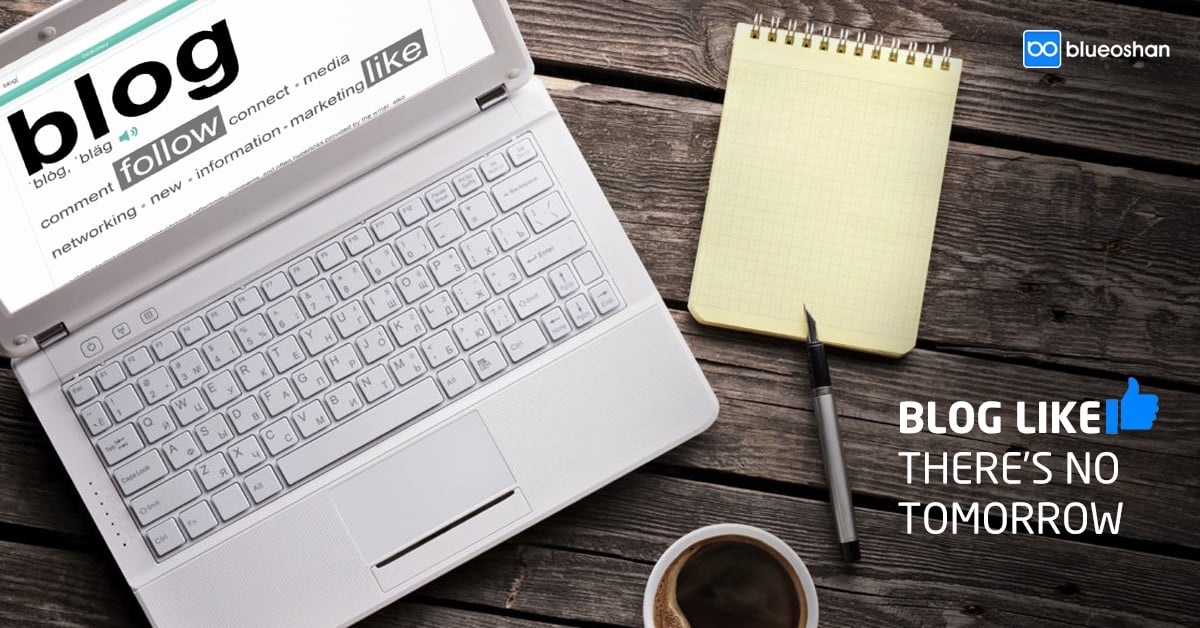 If you're serious about the inbound methodology and you're looking to create content that excites and engages your customers, then you need to continue reading! The idea of curation can lead back to museums and art galleries where pieces of history and art were showcased under a single theme. Content curation will ensure your audience can find everything related to a topic that they're interested in, under one roof. More importantly, content curation is the stepping stone to building authority on a particular topic. Inbound marketing tips? Who else to go to but BlueOshan!? Fresh marketing podcasts in India? The Simplify podcast by BlueOshan!! Okay, that's enough of self-promotion, but you get the idea. Just like how all our blogs are designed for marketers who are interested in inbound marketing, HubSpot and digital marketing, you could also do the same for your specific industry and become an expert with authority on the subject.
Content Curation Helps SEO
Curation will positively impact the organic reach for your site. Not only that you will build your website faster with content that is crisp and engaging. Ideally, that's what you want, you want your audience to ask questions, leave comments and engage with your content. This kind of engagement makes your website look good with search engine algorithm. And if you're lucky you'll earn high-quality backlinks from other curation sites and websites in your topic domain.
Speak to Certified Experts on all things HubSpot!

Content Curation is Great for Social Media
Engagement is everything on social media, and the moment people start liking, commenting, and sharing your content, you will see a huge growth on your social media pages. It's also a good feedback loop, content that is performing can be focused on and lessons can be learnt. The best part is, the SAME content, can be curated differently for Twitter, Facebook and Instagram, with minimal effort. Image posts are an example of reusable content that generally does really well across most social media platforms.
Things to Remember
Before you dive into content curation, here are a few things to remember:
1. Always credit the source! (stealing is not cool)
2. Share content from sources that have authority on the topic
3. Share your own opinion on the content (more on this later)
4. Engage with your audience
5. Take feedback from your audience
Having a Planhttps://www.blueosan.com/insights-and-trends/is-your-content-marketing-a-success
Choose your topics in advance, because this will make things a lot easier later. For example, if you're an SEO blog, then maybe divide topics under Basic SEO, Intermediate SEO, and Advanced SEO. Have suitable tags for each topic and content pillar and use them appropriately. Don't be afraid to venture into new untested topics, it's okay! You never know if your audience will love it until you try it. Ensure that your website navigation has these topics or tags visible for easy access. I've found websites that don't do this and it is quite frustrating to navigate.
Share Amazing Content
Following influencers, Reddit, and popular forums that cover your industry is a good place to start. Facebook pages, Instagram pages and industry experts on Twitter can go a long way to ensure that you're always seeing trending content. You need to be in the business of sharing trending content because nothing is tastier than fresh viral content. I mean sure, other websites might see it and share it as well, but it also shows that you are tech-savvy and you're in the know of the latest internet news. Sharing viral content is a good way to increase engagement across socials, but remember, always credit the source. It's not nice to be accused of stealing content, so make sure you're transparent about shared content with your audience.
Your Opinion Matters!
Yeah, who would've thought!? But seriously, most of your readers, fans, and customers are going to want to know what your opinion is on a particular trend or topic or piece of content. Why do you think "reaction" videos are even a thing on YouTube? Also, let's not forget you're an expert in the industry, so it's always nice to hear your two cents on the subject. Giving your own take on a piece of content is a great way of creating original content out of viral content.
I hope this short guide helps you with your content curation efforts! If you've noticed an uptick in your traffic as a result of this guide, do let us know what you did!