Zoho Inventory makes sure nothing gets lost in transit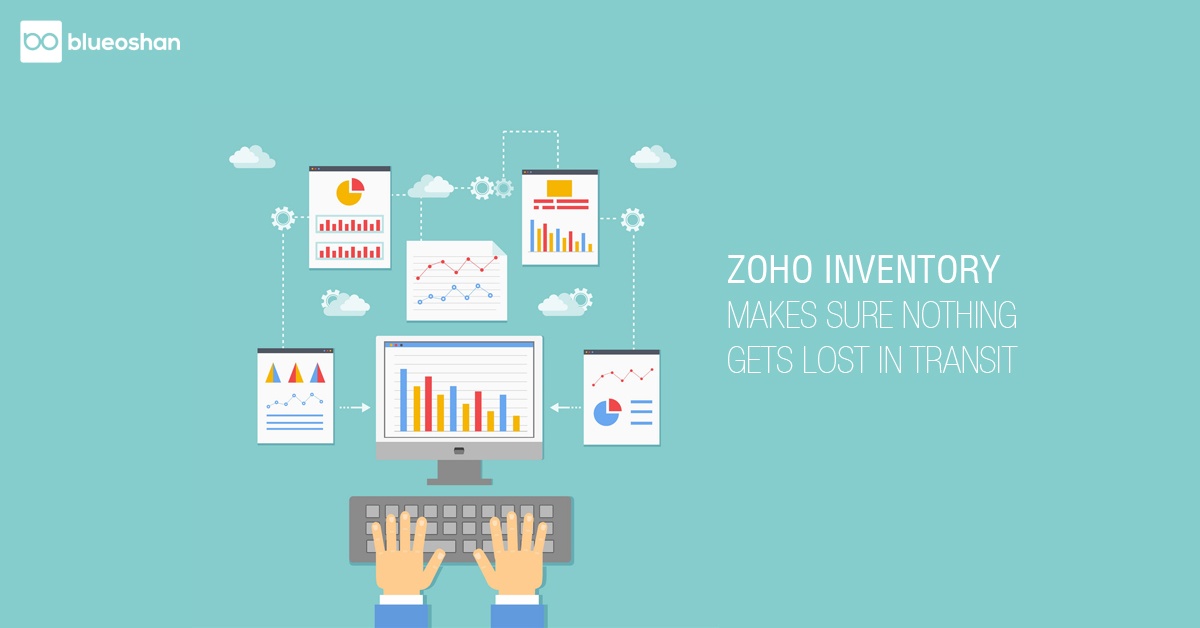 Source: Zoho
From inventory control to insightful reports concerning your company's inventory, Zoho has a specific software to handle it all.
Read on to find out what Zoho Inventory can offer your business across various verticals:
Inventory Control
It's a cloud-based system
Inventory gets updated automatically, when a sale is made, across multiple selling channels
Inventory can be organized based on various filters and parameters
Even if you bundle items to be sold together, Zoho Inventory will update the individual pieces as they are being sold
You can set reminders to re-stock items and who your preferred vendors are
Stock adjustments can be made based on what is selling and what isn't, and it'll be captured in detail
Fill invoices with ease by scanning bar-codes to have the relevant fields get auto-populated
Using a serial number or assigned code, every item in the inventory can be tracked
You can also track expiry dates and avoid selling products past their date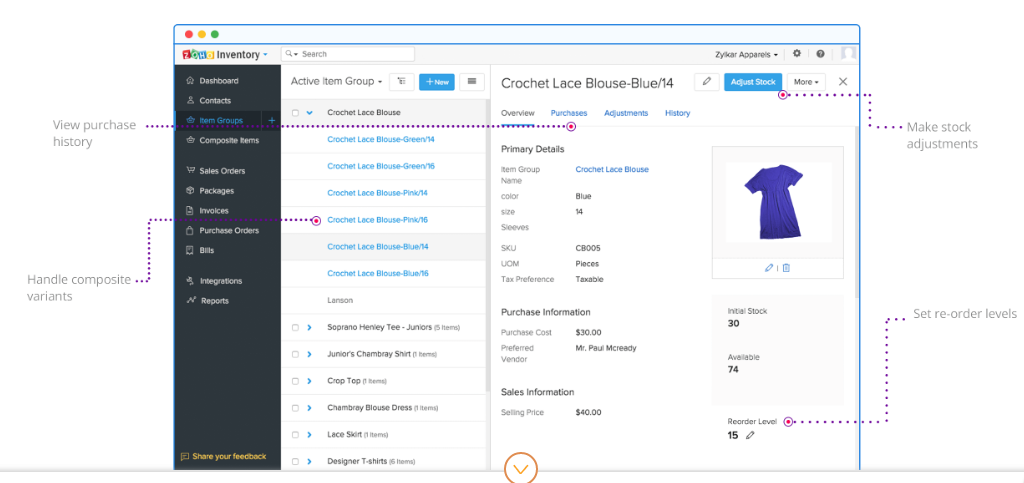 Source: Zoho
Warehouse Management
Even if you have more than one warehouse, Zoho Inventory helps you run them all efficiently
You can manage flow of stock between multiple warehouses using one application
Choose the warehouse closest to the customer when delivering an order, thereby saving time, money, and getting the order in well on time
When transferring an item from one warehouse to another you can keep track using serial numbers, so nothing gets lost in transit
Reports can be generated specifically for each warehouse to find out volume of items being shipped out
Multichannel Selling
Zoho Inventory is integrated with Amazon, eBay, and Etsy among others, so your products can reach more people
Efficiency increases, as all orders can be managed and fulfilled from one location
You can deal in various currencies while selling and have it all converted to your base currency without any hassles
See which selling channel works better than others and make business decisions accordingly
There are a number of payment gateways available on Zoho Inventory, which guarantees you get paid faster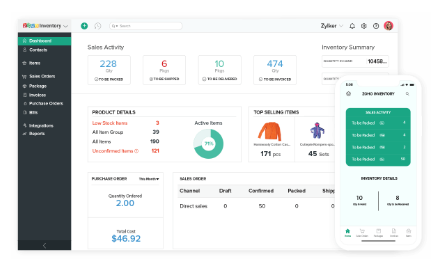 Source: Zoho
Order Management
Get updates on stock levels when shipments go out, so you don't run out of any products
Real time shipping rates for nearly 30 services are available, so you can pick the best for your organization
Packages can be created, and package slips printed using Zoho Inventory
Shipment can be monitored every step of the way, and customers updated with the information
Using reports, identify which items are bestsellers and what the trends are, to make informed decisions
Order Fulfilment
You can create a single dashboard from where you can get an overview of all your sales
Track which orders are fulfilled, which are pending, and which are in transit
With a click of a button, a sales order gets converted into a packing slip with all the relevant details filled in automatically. The slip can be mailed on to the customer
Once an order has been shipped send the customer track updates, thanks to the AfterShip integration
If you get an order and don't have the necessary stock, no problem! Click on DropShipment to have the vendor ship the product directly to the customer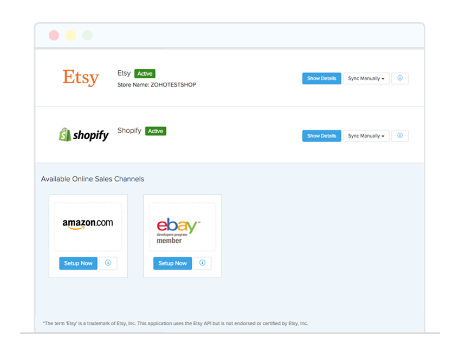 Source: Zoho
Insightful Reports
Using the dashboard, get insights into how your business is doing
Know the important details: like who your best customer is, and what products are selling the best
Zoho Inventory uses the FIFO method to keep track of all the stock going out and coming in, so nothing falls through the cracks
Reports can be exported to XLS, PDF and CSV files with ease
You don't have to worry about keeping track of shipment, or break your head finding the best deal when it comes to shipping companies, because Zoho Inventory does it all for you. And with the app versions that can be downloaded to your mobile devices, you can sell while on the move!
Comparison and Reviews
Click here, to find a comparison of various inventory software and see how Zoho Inventory stacks up.