Make billing easy and efficient with Zoho Invoice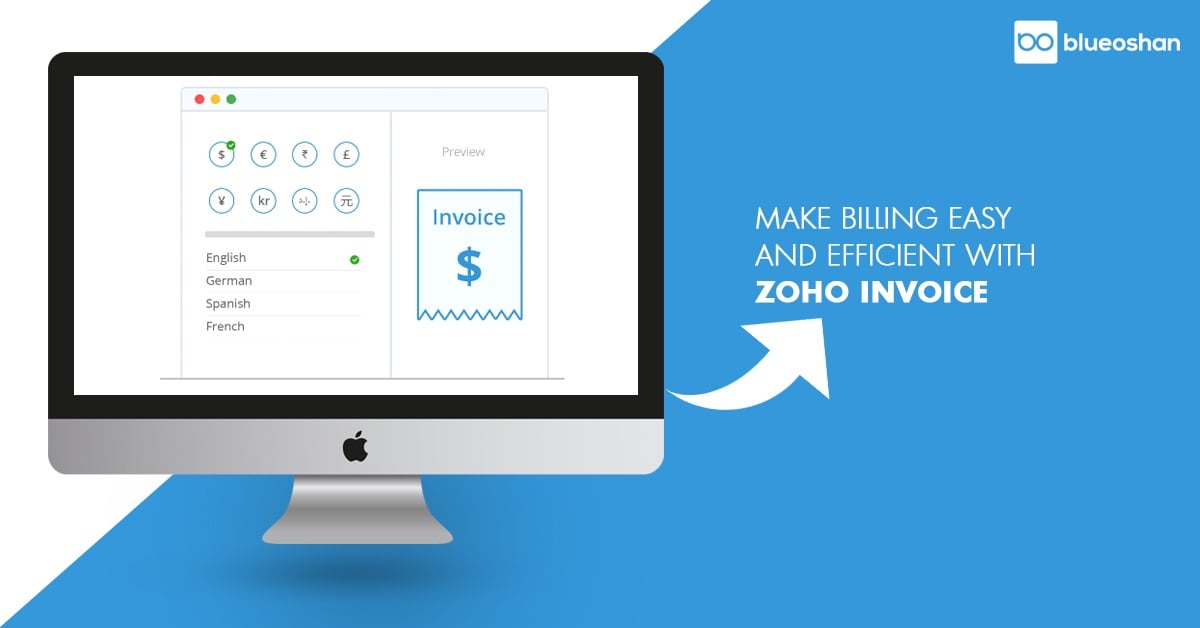 Source: Zoho
Bills, bills, bills…. we can't escape them. And when you run a business, billing and invoicing is something you become very familiar with. It can be time-consuming, repetitive, and just plain annoying, But, with Zoho Invoice you can save time on invoicing and spend your time on other areas of your business.
Experts in Invoicing
Zoho Invoice has been around for a good ten years, so they know what they are talking about. The invoice software comes in a number of plans, so you can choose what works for your organization — there's the free plan which is perfect for freelancers with less than 5 customers, and the paid plans which vary depending on number of customers, users and automated workflows. You can have your brand reflected by customising invoice templates.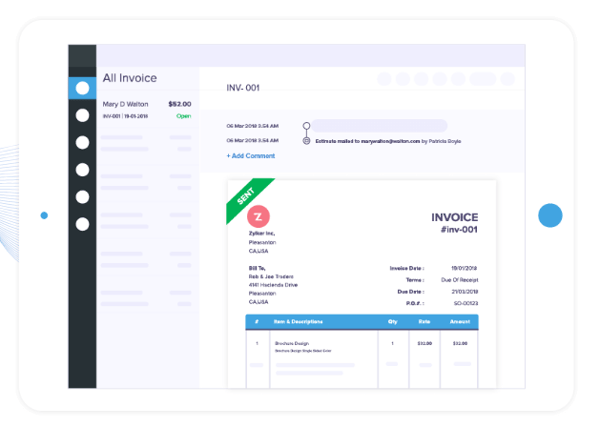 Source: Zoho
Client Connect
Put your customer first with Zoho Invoice! It comes built-in with a client portal, where you can share estimates, invoice details, and directly communicate with your client in real time. Clients can keep track of transactions, and you will be notified when a payment against an invoice has been made. Your clients can also keep track of the project and see the billed and unbilled hours and see what tasks have been ticked off, so there is complete transparency between your business and your client.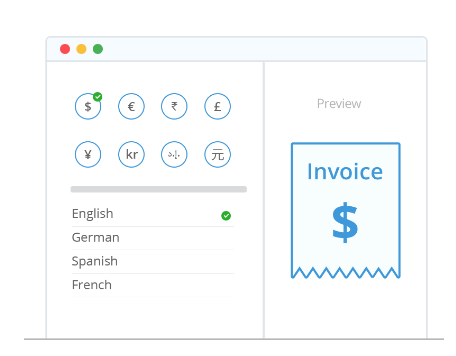 Source: Zoho
Think Global
Does your business deal with international clients? Well, with Zoho Invoice you can send the invoices in their currency of choice, and adjustments and conversion rates can be quickly calculated. Zoho Invoice is also available in 10 languages, which makes it perfect for businesses with a global presence. Invoices can be printed, sealed, and mailed to customers as well, using Zoho Invoice.
Automate and Chill
Using Zoho Invoice allows you to forget about the mundane tasks. Thanks to the software, invoicing workflows can be automated. Automate billing and payment as well, by allowing customers to store their card details and charge them on a monthly or yearly basis. That's not all: automate payment reminders and thank you messages (once payment is received of course!)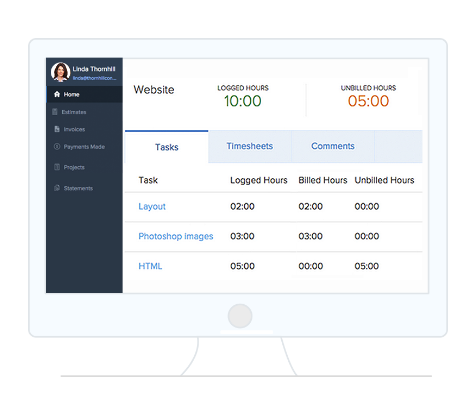 Source: Zoho
Range of Reports
With the Zoho Reports integration, you can run reports on sales and expenses. This will give you insight into various aspects of your business. You can see which clients pay on time and keep track of credit notes and record refunds. Reports can also be used to manage projects efficiently by comparing amount billed and unbilled as well as logged and budgeted hours.
Power Projects
You can run an entire project efficiently and easily using Zoho Invoice. Once the project is created, invite staff and assign tasks. Set a budget for the project and keep track of how much is being spent and how much remains via a progress bar. Billable hours can be tracked and entered in the calendar. Zoho Invoice will automatically add up the hours and invoice the client accordingly. It really is that easy!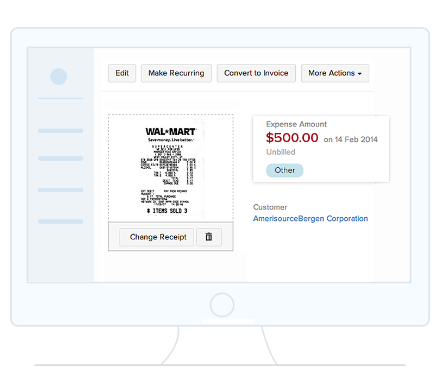 Source: Zoho
Be Accountable
When it comes to keeping track of yours or your company's expenses, Zoho Invoice can help as well. You can take pictures of receipts and load it on to Zoho Invoice, where it will be recorded. Set up recurring payment profiles if needed and keep track of where you spend and how much. At regular intervals you can get detailed reports and charts of your expenses for easy analysis.
Always Connected
Zoho Invoice can be downloaded on to your mobile device and integrates with numerous payment gateways, G Suite, and other Zoho and third-party apps. Click here to find out more!
See how Zoho Invoice compares
'it's [Zoho Invoice] very quick to create an easy invoice and has a user-friendly interface. You can create invoices, estimates and set up retainer invoicing.'- Simply Business