7 Reasons To Use Instagram For Business 2019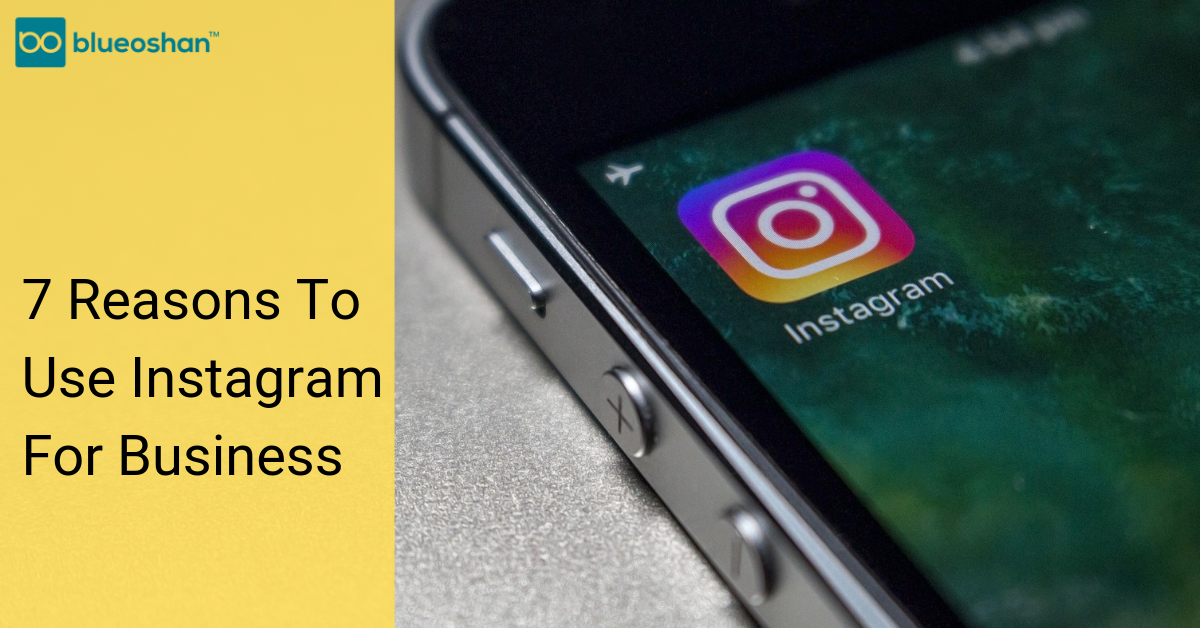 Over the years, Instagram has grown greatly, and its horizons continue to expand. The photo-sharing app has made great strides from once being a favorite holiday picture-sharing application to now attracting all types of influencers, advertisers, and brands.
It does not matter whether you are a traditional B2B company or a trendy B2C company, Instagram has a place for you. Do not fall into the trap of believing that your company has nothing exciting to post. With a little creativity, you will discover there is plenty to post on Instagram.
No matter what your sector is, here are 7 reasons that you should use Instagram as a company.
1. Your Customers Can Tag You
Let us say you offer outstanding customer service, or the customer is Happy as Larry about an item they just purchased from you, then there is a high possibility that the customer will share their story on Instagram. That is the sort of thing that you certainly want to be tagged for and the favorable review is like gold for ORM (Online Reputation Management). If you don't have an Instagram account, it's a big missed chance.
10 minutes of your day is all it takes to monitor your business's social media. learn how from our EBook.
2. Customers Refer It
You will be searched on Instagram by customers. They may specifically search for you by name, or by hashtags related to your company or place. If they cannot find you, it becomes a bad experience for customers.
Even if you are not planning to be incredibly active on Instagram, the best practice would be to build an account that will display your brand with at least your company name, contact info, and a few images explaining your products or services. In any case, you wouldn't want this search to go vacant – or worse, lead them to a competitor.
3. Tag and Sell Your Products
With over a billion users, Instagram is undoubtedly the new home for brands that want to have a social impact. Almost sixty percent of users on Instagram are searching for and discovering fresh products. But after the launch of 'Instagram Shopping' in February 2018, companies tag products in articles and stories directly and bring consumers straight to the product they want to buy. With a new 'checkout' feature launched in early 2019, users don't even have to leave Instagram to buy products.
4. Online Reputation Management
It is a must to have an Instagram account for SEO purposes and for managing your brand's online reputation. Online reputation is critical for a company, so you need to be watchful about what happens when customers search for your company or brand.
Creating a business account with your brand's name on all social networks is a best practice, even if you do not plan to use them frequently.
Because of this, your social channels will appear on the first page of the SERP along with your website. The objective here is to help the search engine as much as possible by creating profiles and generating content that points directly to your brand.
Moreover, even if you get poor visibility on search engine result pages, social accounts will help you rank better.
5. Point Back to Your Site
Instagram is another social channel that allows you to drive traffic back to your website. Besides your products, you can also promote any other content which you post on your website – e.g. white papers, infographics, and blog posts
6. Your Competitors
You are giving your rivals a competitive edge if you don't have an Instagram account. When you are not too sure about what to post on Instagram, do some research on what some really active and good brands are doing. It will inspire you and give ideas.
7. Networking
Instagram is also a helpful tool for networking. You can like, comment and send chat messages to interact with other like-minded companies or people. Should there be an opportunity to do business with them, this will help you build rapport and keep them warm before you can actually pitch your offerings directly.