5 Inbound Marketing Secrets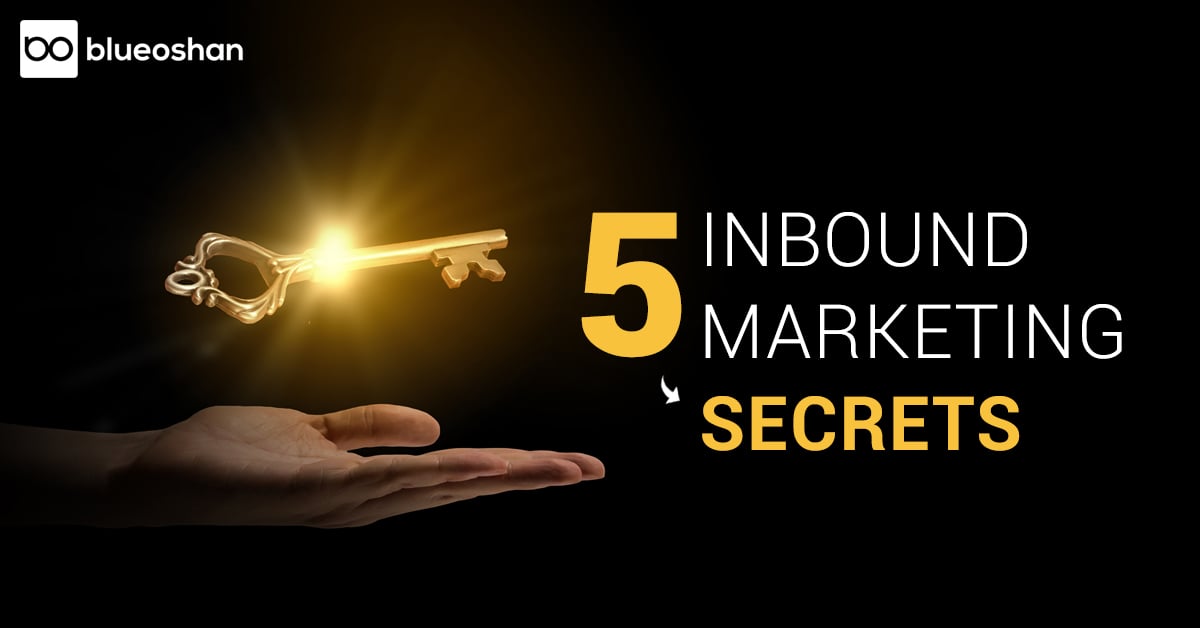 Being a digital marketing agency, we have racked up some experience in the field of inbound marketing. We know that there are certain strategies and practices that need to be considered when it comes to an inbound marketing plan. In this piece we will share some important insights we have learned along the way. These will help you if you are planning to incorporate inbound marketing as part of your organization.
Publish The RIGHT Content
As most of you know, content is an important part of the inbound marketing method. But that doesn't mean churning out and posting any content will do. Through your website and blog posts you need to answer questions and write about topics that will appeal to your target audience. Create premium content in the form of eBooks, videos and case studies etc, which will appeal to leads. Make sure the content you are putting out sets you apart from your competitors. Most importantly, post regularly and be consistent in the quality of the content you are sending out, as it represents your brand and organization.
As a HubSpot partner agency, we are certified inbound marketing service providers.

Provide A Great Website
First impressions matter and a website is usually the first glimpse a potential customer gets of your brand. Your company website also serves as a salesperson and customer service provider. That's some heavy lifting! So, it becomes important that your business's website is fully optimized. It should have informative content; answers to FAQs, effective landing pages, required forms, CTAs, service bots, and links to social media networks among others. SEO should be used to find keywords which will be incorporated in the webpages, so that more customers find your website. And finally, in today's world of smart devices, the website should be optimized for mobile devices.
Be An Expert In Your Business
As the business owner, who is looking to incorporate the inbound marketing methodology in your organization, you need to take some ownership. No one knows your company and your industry the way you do. The inbound marketing team you hire will need plenty of input from you and your teams to take things forward. They will need to know your business's goals, key performance indicators, sales process etc. They will also want to know who your customers are, what your competitors are doing differently, what's the latest happenings in your field. All the valuable information the agency gleans will help them formulate the right inbound marketing strategy for your business.
Good Things Take Time
Nothing happens overnight. Don't expect ten new leads the day after the inbound marketing methodology is put into practice in your organization. Trust me, the leads will definitely come and the inbound marketing strategy will work for your business. But it could take time, a lot of tweaking and some failure before things get set. The focus should be on creating a long-term lead generation process and this means taking into account variables, doing a lot of testing and learning from mistakes along the way.
Define Your Budget
Inbound Marketing requires a fair amount of skill and work and you have to set a budget for it. You might need a new website, tons of content, tools and technologies, as well as an inbound marketing agency to show you the way. All of this requires spending on your part and the costs can add up. But it is an investment that pays off, so you need to plan and set aside a budget. And be willing to spend more if necessary. After all, the adage goes, ' you've got to spend money to make money.'

If you want to learn more about the inbound marketing methodology and how to go about applying it in your business set up a meeting with our Inbound Marketing Consultant.