11 HubSpot Contact Properties Your Sales Team Should Be Using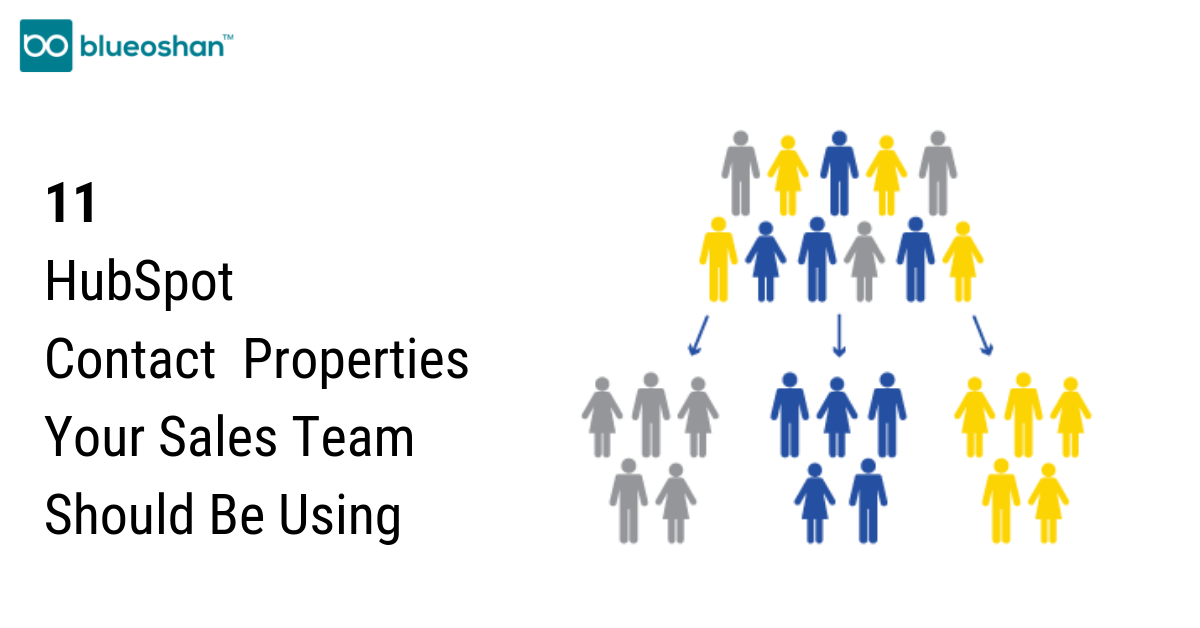 In HubSpot CRM, every contact has properties that contain information about the person it represents. Among the long list of properties that come as default in your CRM, there are few cool properties that update automatically. Hence the information is always current.
Note: These contact properties also exist on company records which can help you save a lot of time when filtering company records too.
Number of page views
When assessing a contact, the number of pages viewed by contact can provide a good insight into how people are engaging with your brand. This property keeps track of the number of times the person has viewed your website pages.
When you have a long list of prospects, prioritize your outreach to contacts who engage more frequently.
Owner Assigned Date
This property lets you know when a contact was assigned to its current owner. When a new lead is assigned to a salesperson, it is very important for her to immediately start working on it. This property lets you know when a contact was assigned to its current owner.
Just add a column for this property and set the filter to 'today' or 'this week', so that your sales team can have up to date record of contacts assigned to them.
Recent Sales Email Opened, Replied
You can use these properties to segment your contacts based on their engagement with emails that you send them.
Set up a column for property called 'recent-sales-email-opened' and set it to 'is known'. Now, you can view the data of all contacts who have opened your mail. Similarly, set one more filter for 'recent-sales-email-replied'. By applying these filters, you can build lists for planning your follow up campaigns.
Recent Deal Close, Recent Deal Amount, and Total Revenue
Post-sale follow-up is a super important activity of a salesperson. Some properties like recent deal closed, recent deal amount, and total revenue can help him/her filter contacts on the basis of when the last deal was won, at what value and total deals won from that contact. Choose the contacts that have spent the most money and follow up with a feedback email to know if they were satisfied with your products or services. If they were happy then you can ask for referrals, if they were unhappy, figure out a solution to solve their problem. With this approach, you can develop customers who will be lifelong advocates for your brand.
Likelihood to Close
'Likelihood-to-close' is property that uses HubSpot's proprietary algorithm to help you prioritize your sales outreach program. This property which is expressed as a % will indicate the likelihood of someone buying from you.
Note: This is available only for Enterprise account.
Contact Priority
This property ranks contacts from 'low' to 'high'. When you have a long prospecting list, you could use this filter along with the above 'likelihood-to-close' property. E.g. contacts with > 50% likelihood and high priority.
Last Contacted and Last Activity Date
'Last-contacted' property shows when was the last time a call, email or meeting was logged. 'Last-activity-date' sounds similar to the above property but this is used to keep log of internal activities like notes and tasks. With the combination of these properties you can identify contacts that have been neglected for some time.
These are some really useful self-updating properties that we can be used while planning a marketing or sales campaign.
BlueOshan is a HubSpot certified Gold partner. If you are looking to onboard HubSpot, do contact us, and we will be more than happy to get you started.