HubSpot SEO Strategy for 2020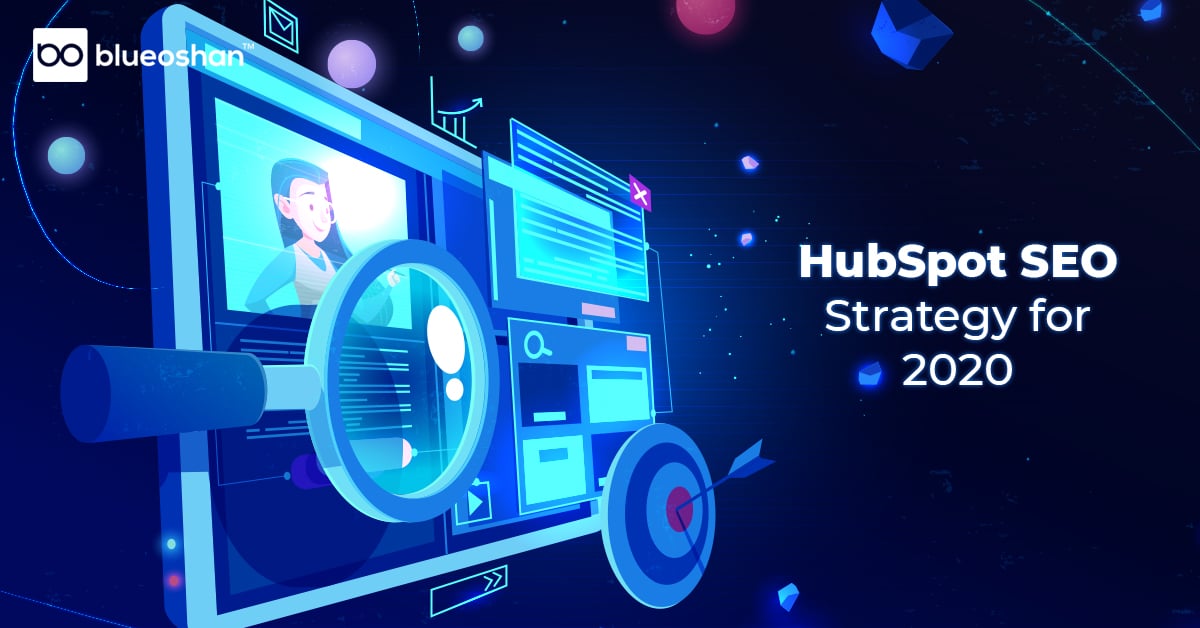 Digital marketing is a landscape that is forever changing and within that ecosystem SEO is an activity that needs to be continuously updated. In 2019 most marketers would tell you that your SEO strategy for 2019 shouldn't focus on keywords. Most businesses these days do understand the basic concepts of SEO and why it's important (THANK GOD!) but a proper SEO strategy involves a lot more than just creating content for the keywords that your customers are searching for.

What are Search Engine Optimizers?
Essentially, SEO is a highly specialized content strategist, who helps a business become discoverable on the internet via search engines. They optimize your websites to help them show up higher on search engines like Google and Bing so that you gain something called "organic traffic".
There are many types of SEO, but they are broadly classified into three types:
On-page SEO: This is SEO that focuses on content that is, well, "on the web page", and the knowhow of optimizing that content to help the website's ranking for specific keywords. If you're not sure what ranking is, check out this blog we wrote on ranking!
Off-page SEO: This is SEO that focuses on links that are directed to the website from elsewhere on the internet. You see that little ranking link I left in the previous paragraph? That's what we call a "backlink". Based on the number of backlinks you have on your website, the search engine will get an idea of whether it should trust you or not. If you backlink to a website with a lot of authority on a topic, the better.
Technical SEO: This is SEO that focuses on a website's architecture. You really want a website that is built really well from the ground up. Google seems to care about things like the quality of website code, the speed at which the website opens and other metrics that improve the entire search experience for a user. So the more optimized your website is technically for a search engine, the more likely it will have a higher search engine ranking.
Okay so, let's quickly run through a standard SEO Process, and you'll get an idea of how you should begin your entire SEO efforts:
1. Create Topic Clusters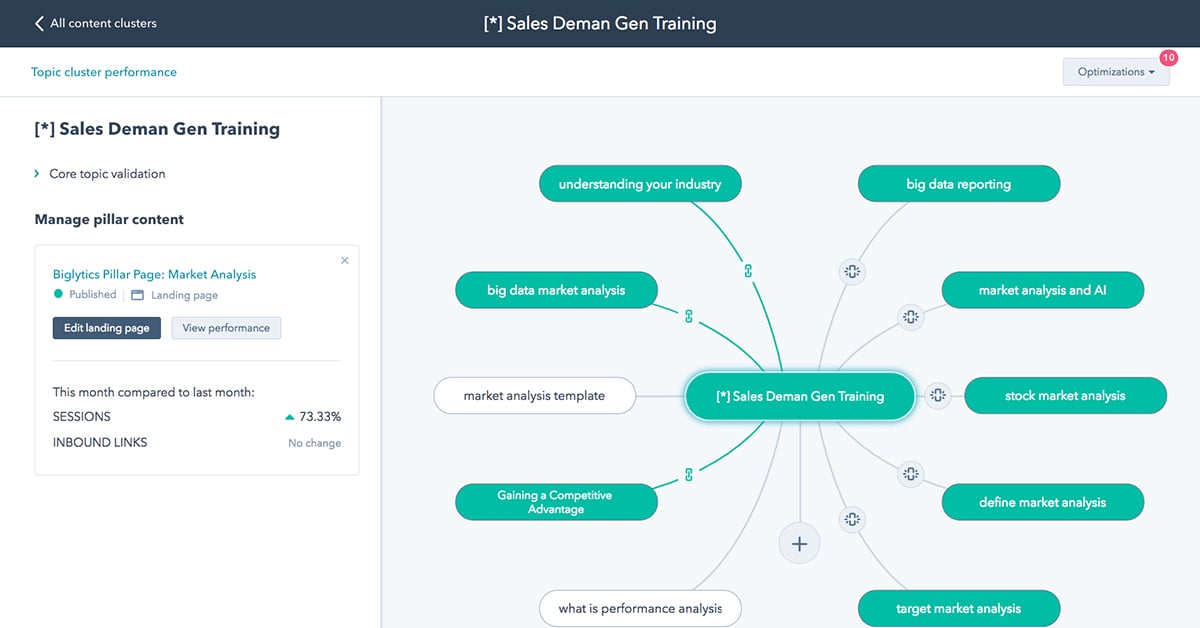 Image Source : Hubspot
The best way to signal search engines that your website is an authority on your selected topic is to build topic clusters. Topic clusters are groupings of content that cover a specific piece of a broader core topic.
For instance, if your core topic (pillar page) is Lead Generation then the topic clusters could include, lead generation with HubSpot, B2B lead generation strategy or beginner's guide to generating business leads and more. If you are interested in learning more about topic clusters look into this lesson in HubSpot Academy.
2. Make a list of long-tail keywords based on the above topics

So you have your topic clusters and now it's time to start optimizing your pages for specific keywords. For each cluster you've identified, use a keyword tool to identify 5 to 10 long-tail keywords that dig deeper into the original topic keyword. So if SEO was your topic cluster, then figure out subtopics that come under SEO, like : HubSpot SEO Strategy for 2020. This allows a business to attract people who have varied interests and concerns, creating multiple entry points for people interested in buying something.
We recommend HubSpot's Content Strategy Tool which can be found under Content > Strategy. This tool will help you identify and research topics, find keywords or subtopics to go after, and ultimately help grow your content presence for generating more organic traffic over time.

3. Canonical URL
A canonical tag is a way of telling search engines that a specific URL represents the master copy of a page. Using the canonical tag prevents problems caused by identical or "duplicate" content appearing on multiple URLs. Practically speaking, the canonical tag tells the search engines which version of a URL should appear in the search results.
HubSpot automatically sets up the configuration for self-referencing canonical URLs, you can also customize this on website settings for an individual page or blog post in the settings tab.
4. Blogging regularly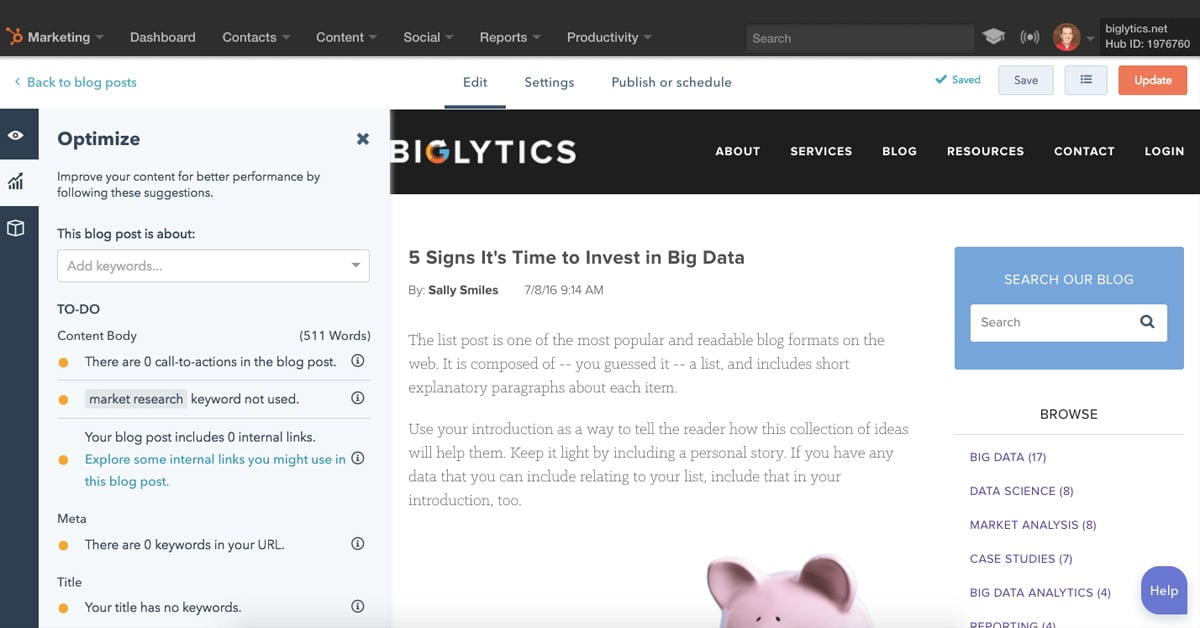 Image Source : Hubspot
Blogging is a great way to rank for keywords and engage your website's users. Blogging every week is a good way to develop page authority. If your business doesn't have a blog please set one up immediately! As you write each blog post and fill up your clusters, you should do three things:
First, don't include your long-tail keyword more than three or four times throughout the page. Google doesn't consider exact keyword matches as often as it used to. In fact, too many instances of your keyword can be a red flag to search engines that you're "keyword stuffing." This can penalize your website and drop your rank.
Second, link out to the pillar page you created on this topic. You can do this in the form of tags in your content management system (CMS), or as basic anchor text in the body of the article.
Once you publish each blog post, link into it from the pillar page that supports this subtopic. Find the point in your pillar page that introduces this blog's subtopic, and link it here.
5. Alt text for Images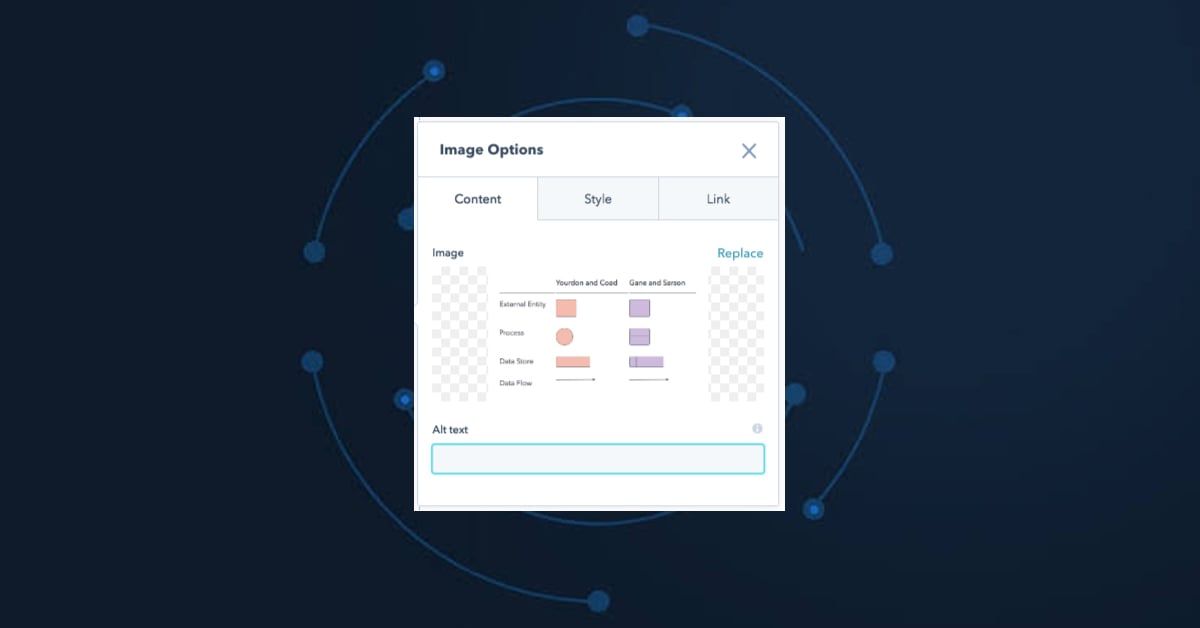 Image Source : Hubspot
Alt text which is also known as alt tag, is an important consideration for web accessibility, but it can also have a positive impact on your site's Search Engine Optimization (SEO). Alt tags provide better image context/descriptions to search engine crawlers, helping them to index an image properly. So make sure to add descriptive alt text to all images on your webpage or blog.
6. Enabling Google AMP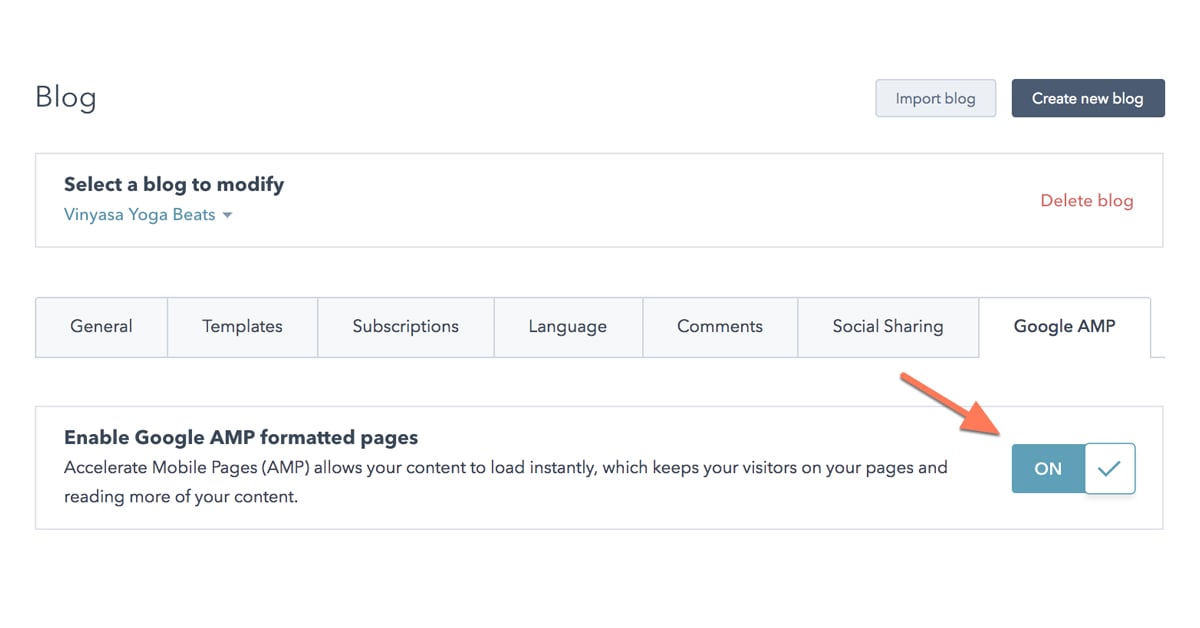 Image Source : Hubspot
AMP stands for Accelerated Mobile Pages, a project designed and backed by Google for publishers to help them load pages quickly on mobile devices by disabling JavaScript files, style sheets, HubSpot forms, and header & footer HTML.You can enable it for your entire blog using blog settings or on a post-by-post basis.
7. Create a link-building plan
The topic cluster model is not the only way to rank your website content higher on SERPs. Link building is the primary objective of an off-page SEO strategy and contributes largely to how search engines rank your web pages. It is the process of attracting inbound links called "backlinks" to your website from elsewhere on the web. This SEO blog by HubSpot covers this in detail. The easiest way to do this is to approach bloggers for guest blogging opportunities or collaborate with local businesses to exchange links to their sites. Writing about current trends and news is also a good way to get backlinked. Influencer marketing is also a great way to contribute to your link building efforts.
8. Stay current on SEO news!
While we think that BlueOshan is a great place to get the latest tips and tricks! We do believe that there are a lot of experts out there worth checking in with. Here are a few links to help you get started:
9. Measure and track your content's success!
SEO is an ongoing process that requires you to keep tweaking it for better results. The only way you're going to know if you're on the right path is if you keep your SEO plan on track and measure your success. Here the metric that you want to keep tabs on is organic traffic. SEMrush is a great reporting tool for this purpose. Otherwise do it like us, use Google Sheets and your web analytics to create your own reports and measure them every month. Trust us, it's going to definitely give you insights into your SEO efforts. There might be entire topic clusters that you'll drop as a result of this. Other metrics that you can track are leads, ROI, inbound links, keywords, and your actual SERP rankings.

These are a few of the many ways in which you can optimize your content for the search engines with HubSpot. If you want to learn more about SEO with HubSpot, check out our BlueOshan blogs and feel free to contact our HubSpot certified experts.