Get CRM right and a lot of things snap into place
Every business looks for customers all the time. So, what does a CRM have to do with advancing the business? Think of your business as a network. The wider the network and the more deeply it taps into your customer base, the bigger the opportunities.
Companies that have been around for a long time understand the importance of building and maintaining connections. Earlier, it was built on personal magnetism and cultivating relationships. Now, it can be built out much further using the same principles. And that's exactly where CRMs play a major role.
Assume that you have a sales team of 50 people talking to 10 prospects a day. That's 500 potential customers. Now sales are a competitive business and sales people like keeping their lists to themselves – cultivating their own prospect base. And that's where a CRM helps to unite these efforts across the board.
Make marketing and sales work in lockstep
Sales people want just one thing – new leads to follow up on. Marketing is supposed to generate them with campaigns and calls. The better marketing teams are able to qualify a lead and pass them on exactly when they are ready to buy, the more successful the sales effort will be.
If every qualified lead is entered into a CRM and the source of the enquiry is captured as well as the initial interest, the whole process gets streamlined. But given that there is always pressure on teams to deliver, the number of leads that need to be generated keep increasing.
The larger the company's base of identified customers, the more leverage a company has to manage growth
There are products with long sales cycles and those where several interventions are required during the prospecting and progression. This is where a CRM is best deployed. The schedule of contacting prospects regularly on a schedule in a planned and consistent basis can lead to better sales outcomes, as opposed to individual sales people working on their own.
The HubSpot CRM can be connected to email management where the progression is automated, once the initial stages are complete and the prospect either requires more information or has to be engaged on a monthly basis. This can be personalised and specific product features sent out as drip emails to draw them in. The best aspect of working through a CRM is that success becomes a repeatable process, once the pattern has been identified.
Nike had a CRM before CRMs came into being!
In the early days of Nike in the 1960s, Phil Knight hired an enthusiastic sales person, Johnson, who kept meticulous records of his sales efforts every day. He documented every interaction with customers, the shoe sizes, the quantities and the reasons they made the purchase. All of this was captured on paper and carefully documented.
Johnson, apart from sending daily sales reports, also remembered every birthday and major occasion and greeted his customers with cards and gifts. This was the time before PCs, so it required a phenomenal memory for dates, names and untiring effort to maintain contacts.
It paid off handsomely for Nike because it built relationships the company was able to capitalise on for decades. They knew what their customers wanted, how often and in what quantities they would buy as well as the potential order size. That led to better sales projections as well as long-standing business relationships. Nike is remembered for its great advertising but it is built on a bedrock of systems that took over a couple of decades to implement.
This is documented in Shoe Dog; Phil Knight's autobiography and it describes how each aspect of the Nike brand was built from the ground up with a clear vision of what the company wanted to be and how they would build and maintain an outreach to customers.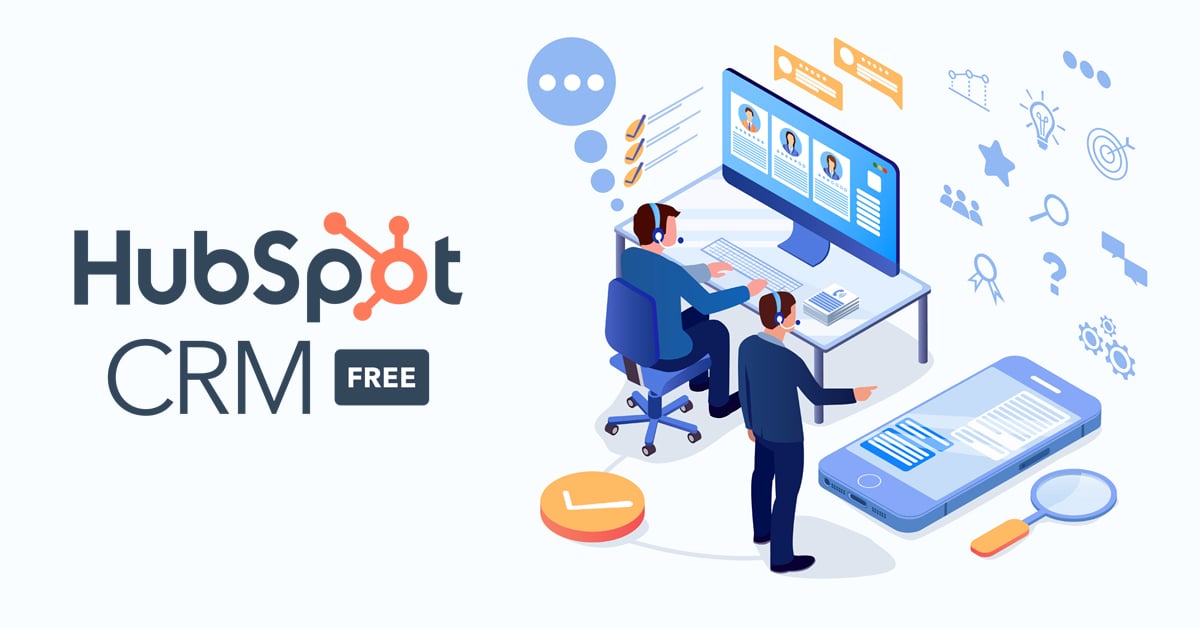 HubSpot CRM can manage a base of millions of customers
Managing scale is important when looking at a CRM because systems get increasingly complex over time. When starting out in the initial years, a company may only have a few thousand customers to reach out to. Bust as the base of leads, prospects and actual customers increase, some CRMs may not be able to cope.
The advantage of having a flexible, transformative CRM is the number of things you can do with it. Right from querying the best sources that have got the company good results over years, to finding the most profitable customers as well as those who have been with the company for the longest time.
In addition, the CRM should be able to work across marketing, sales and service functions to provide a true picture of how well the company manages customer interactions. After all the effort of landing a customer, if after-sales service is a problem, customers will leave. And finding that out from the CRM allows top management to see what needs to be fixed.
When well-structured and maintained, CRM systems can point the way to future growth
Now that First Party Data has become essential, maintaining a list of all customers and prospects makes it critical to business success. And HubSpot's CRM allows the recording of every interaction with customers and the context as well as the source. When marketing campaigns generate leads, they can be tied to the promise made and the response. That allows for content to be planned and distributed to prospects or customers.
Handover to Sales can be done at critical stages when the prospect is primed for conversion. Once they sign up, customers can be tracked by services, to ensure that the onboarding and product or solution experience can be smooth, or teething problems attended to
Blueoshan has the expertise to integrate HubSpot CRM data and workflows for the organization to attain higher levels of efficiency. Talk to our consultants for details.