What parts of marketing should you automate?
Is that a tough question?
The easy answer – the repetitive stuff. But can you truly identify what is repetitive and what is not? To do that, you have to evaluate where you and your team spend the most time and where you get the maximum returns for your time and effort.
Since that's a general statement, let's drill down and see what is involved in managing the marketing process. At any point, it's a combination of planning and implementing strategies based on an assessment of market conditions and customer insights.
In conventional marketing, building a picture based on sales reports could take time and co-relating campaigns or events to the results and leads obtained is like watching a picture develop a few weeks after it is captured.
One way to optimise is to experiment in the digital realm – and apply the learning to traditional markets and media. It sharpens customer profiling and helps to get a grip on what works.
Reach out to customers consistently – stay top of mind
If you have a large database of customers, or prospects, email is an easy option to try out basic marketing automation. Work the messaging and the designs, personalise it and send it out at optimal frequencies – every couple of weeks, in most cases. All of it can be managed through HubSpot.
It's a good way to stay in touch with hundreds or thousands of customers on a regular basis. And it is nowhere as expensive as mass media. You remind customers about your product range and stay in the consideration set.
If you are in a business where technical information is welcome, a periodical newsletter works just as well. If you provide valuable information customers are looking for, chances of conversion increase exponentially over time.
Don't make it about your product range and achievements – tell your customers how they can increase their business and revenue by associating with you. It's the most powerful pitch you can make – and not how your products are better than the competition.
Maximize the power of your website as a medium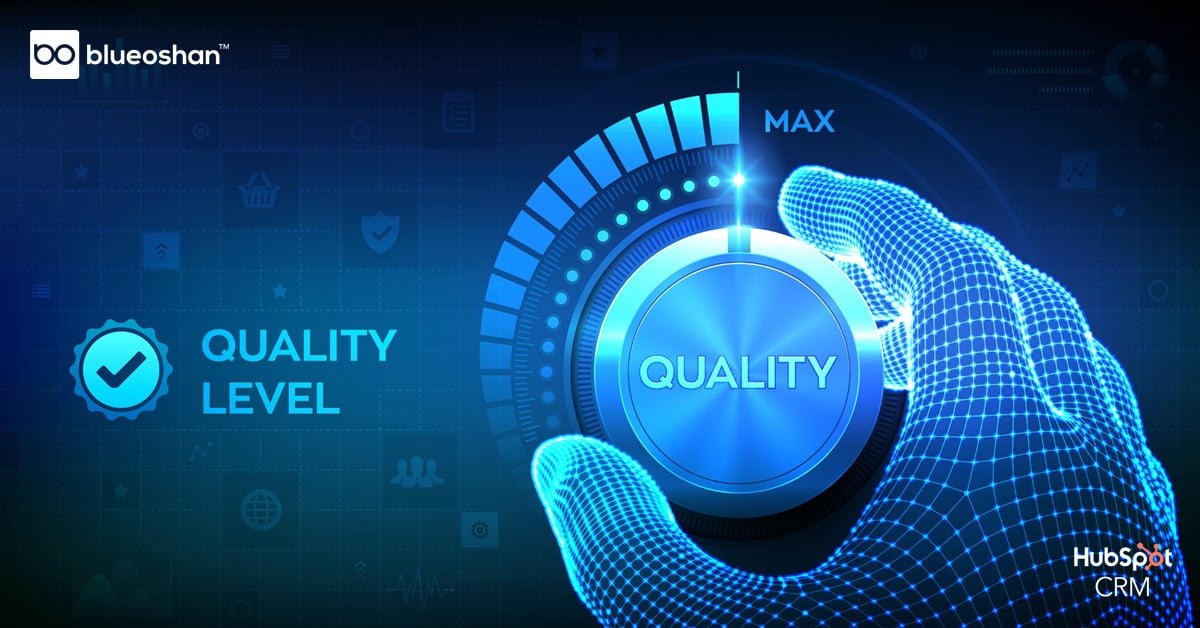 Have you thought about your website as the most powerful medium available? Most of your promotions happen in popular digital channels like Facebook, Google, LinkedIn and Twitter. Your website is more about letting people know about the basic aspects of your business and a limited amount of information.
Any outside medium, no matter how popular, will keep raising costs and make it more expensive to reach customers. On the other hand, the traffic to the company website can keep going up at a fraction of the costs incurred on marketing expenses. But the way you approach lead generation and marketing will have to change completely.
Building your website with HubSpot allows for deeper examination of intent and customer behaviour. Building content and understanding customer needs requires dedicated attention and experimentation.
As the number of visitors to the website increase, welcoming them and helping them find their way around can be automated. Depending on the articles and posts they spend time on, triggers and content can be crafted to engage and help them respond.
When they express interest, a handover to Sales and then monitoring progress becomes easier and consequently tracking revenues as well.
Use automation for intermediate engagement
Use personalization where it matters, in the first set of interactions and at the point of closing. Customers are also quite comfortable with occasional contact being 'less engaging' In fact, it builds the distance to assess the products and they don't feel as if the company is desperate to make the sale.
Drip content and communication can be thought through and executed on HubSpot. Once you determine what stage the customer is at, they can be slotted into stages where the communication is automated.
Working out these stages is the tricky job but the combined experience of the marketing and sales team should be explored to understand the process in depth. A one-time exercise builds the process. At least until the market shifts or additional customer insights are developed. Then, the communication and frequency throughout these stages can be automated.
Response management can also be automated and the right sales person notified when the customer has requested a call back or a clarification. Follow-ups are among the hardest things for sales and marketing teams to manage. It's not easy to keep motivation high and handling multiple leads at different stages of closure is definitely stressful. That's where automation steps in and streamlines the process.
Introductions, company information and product query responses can also be automated depending on the frequency and the number of customers who need to be served. It requires intelligent handling and speed of response – which is where automation works to a company's advantage.
Marketing automation works best when it captures lead generation, lead management and sales processes by splitting them up into stages and then, handing them off when personal intervention is required.
Call us to understand how marketing automation can help to save time, effort and expenses in the long run. It will require a deeper examination of all the aspects involved but the results can be rewarding.
Our consultants will be happy to answer your queries.