The Stackies 2018: Marketing Tech Stack Awards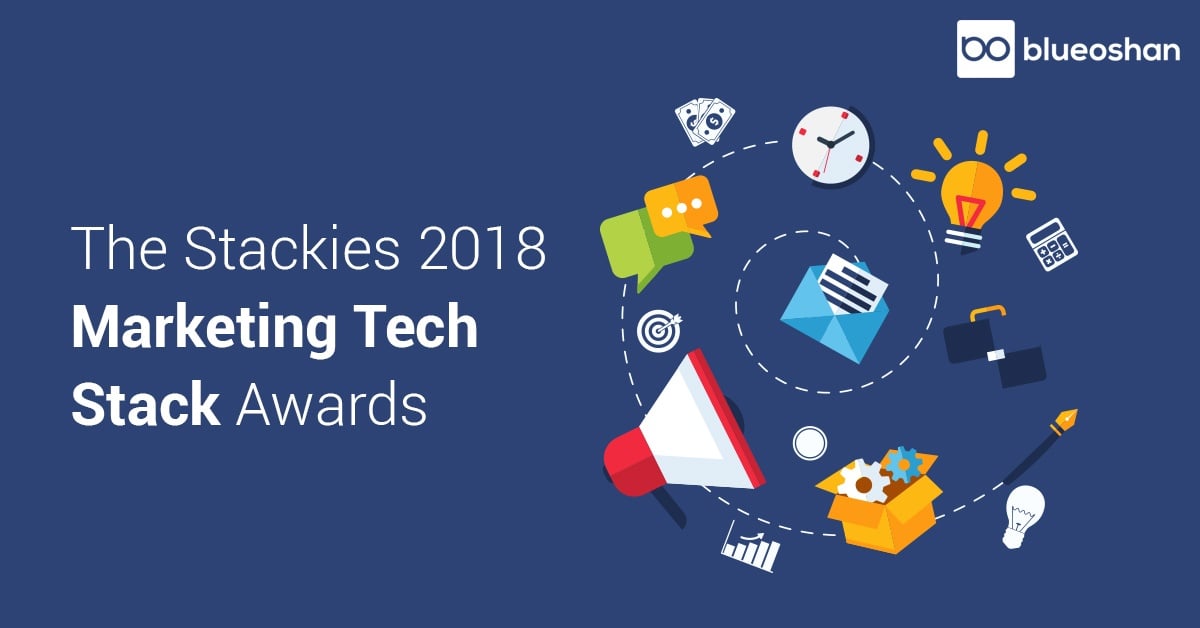 For those of you not familiar with The Stackies, The Stackies is an awards program in marketing technology. The best part of these awards is the amount of information that is shared and The Stackies have become more of an educational program than a vanity one. Everybody in the marketing community gets to learn from the nominees.
So how can one enter into The Stackies you ask? It's quite simple really, all you need to do is apply with a single 16:9 slide or infographic illustrating your marketing stack and how you've implemented it. What's a marketing stack? If you haven't read about marketing stacks, do check out our blog here. In short, a marketing stack is a collection of software, technology and tools used in marketing automation, social media management, content distribution, CRM, advertising, SEO and other facets of marketing.
Curious about the right Marketing Techniques for the B2B industry?
Our Ebook based on eMarketer's findings can tell you more.
Illustrations shared in The Stackies go over topics like value chain, technical architecture, a customer journey roadmap, process flow diagrams, marketing strategies, and much more. These are incredibly interesting insights in marketing by software giants like Microsoft and CISCO. The emphasis on The Stackies entries is visual, so a single slide by some of these companies have shown a lot and given insights into marketing strategies by highly competitive companies. That's why we think The Stackies is probably one of the most educational endeavors in marketing in the world.
Why is this important?
Whether you decide to apply for The Stackies or not, making a slide for your marketing stack might be a useful exercise. If you do decide to make a Marketing Stack for your company, you will need to break down the way your approach to marketing works. A lot of people discover the variety of tools used by their companies when they apply for The Stackies.
Once you realize the number of technologies that go into a marketing engine, you must then consider thinking about these tools, and look for redundancies. Maybe your competitors are using better softwares and tools to get the job done faster, cheaper and better. Most of the companies that have entered into The Stackies have had to rationalize their martech stack and visualize it for this competition. The awards are an opportunity for technology giants to think strategically about these tools, and ensure that their purpose is fulfilled efficiently.
Anyone can enter into The Stackies, as entry is free. In fact for every entry the Martech Conference donated $100 to Girls in Tech, up to a grand total of $10,000. Not only do the proceeds go to a charity but everybody in the marketing community benefits from these awards.
There are 5 winners that are selected based on the following five criteria:
1. Alignment - How well the stack is aligned with your business
2. Concept - How well the conceptualization of the stack is
3. Clarity - How easy to understand the slide is
4. Design - The design and visual appeal of the slide
5. Detail - The amount of detail that has gone into the slide
While it is generally recommended to share the name of the vendor or application that is being used for a particular process, it is not mandatory. The people behind The Stackies have assured that anonymous product placeholders can still win.
For more information about Marketing Technology Stacks, do follow our blogs at BlueOshan and consider signing up for our ewsletter. We will be covering CISCO's 2018 entry in future blogs and how they've consistently won The Stackies for two years in a row!