Improve Online Customer Service with Social Media Marketing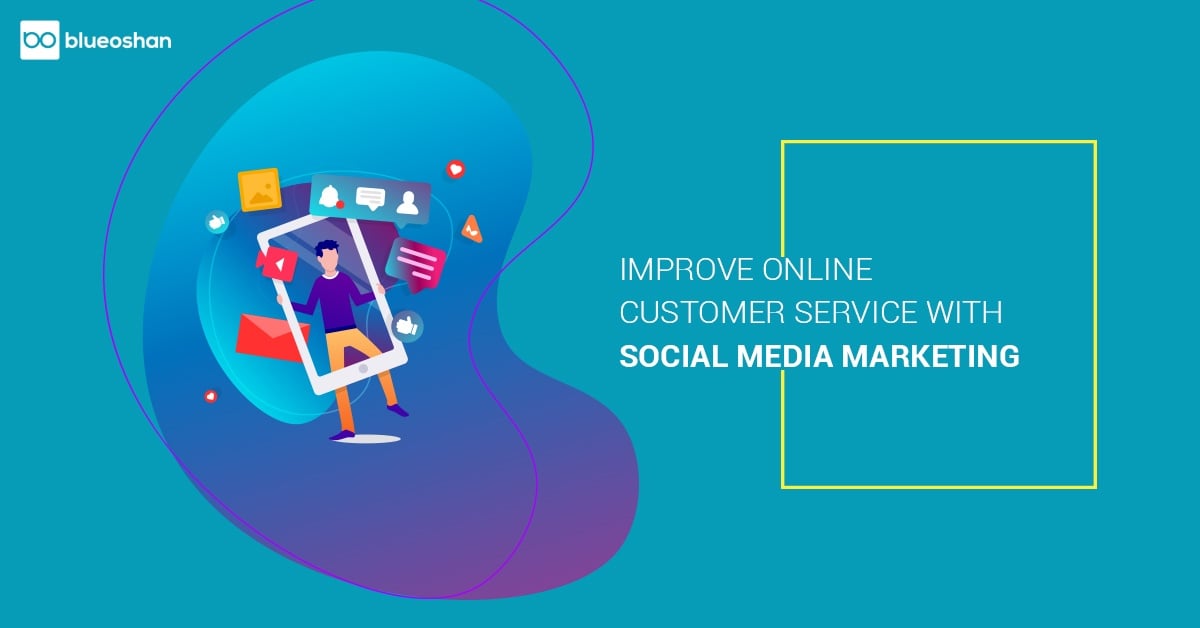 Millions of people use Twitter, Instagram and Facebook to create, discover and share content with each other. Social media platforms allow businesses to stay in touch with their customers. With social media marketing, businesses can quickly share information with fans and followers of your company. Not only that, you can mine real-time market intelligence and feedback, and build relationships with customers and business partners. You can use Facebook and Twitter to keep your followers up-to-date on promotions, events and other current happenings – this is an important aspect of online customer relations.
Once your company enters into the online market space, it needs to be positioned to serve your customers 24x7. You can expect customers to contact you at all hours of the day to clarify something or troubleshoot their business with you. In addition to having chatbots that create service tickets and the infrastructure to handle these requests, social media can also play a role in providing customer service. Suppose a customer wants to RMA a product and is having difficulty to find the service center information, a quick Tweet might be his way of reaching out to your company. Make sure you have customer service personnel manning your Twitter handles and Facebook pages to reply to these kinds of customers. These are the kind of responses that spread a good word about your social media presence and customer relationship.
Speak to HubSpot certified specialists about your online presence on Social Media Platforms.

Most Social Media Platforms are Free to the User
An important thing to never forget is - social media platforms are free for users. Also, they are extremely easy to access and have a low learning curve. If your customer base is of a younger demographic, then you have all the more reason to engage with social media. Younger generations tend to be more tech-savvy and use different platforms from older generations. It's commonly accepted that Facebook is used more by adults. Whereas young adults prefer to use Instagram, Twitter, and Snapchat. All these apps are free to download from the PlayStore or the App Store and have millions of users - setting up the infrastructure and system to engage with these platforms might be expensive though. Ideally, it's good to set up Twitter and any other platform that is being used by your key demographic.
Twitter enforces a 280 character limit on the messages that you can send and receive. In addition to that, the messages are public allowing you to decide what sort of messages you want your company to receive. Twitter is also a great platform to get testimonials from your customers and add it to your website. Did your online customer service make a customer happy? Did they tweet their satisfaction? Just hit that retweet button to let all your customers know that your Twitter team is not only ready to handle all their customer queries and problems, but also happy to share any words of appreciation they receive.
Online Customer Service goes hand in hand with Social
When you have a strong social media engine running parallel with your customer service, you create value for your customers. Social media marketing shouldn't solely focus on creating content. While content is definitely important for your inbound marketing efforts, you also want to engage with your customers. If you manage to troubleshoot with your customers while you're at it, then you're running a well-oiled social campaign.