New trend in Twitter : Twitter Influencer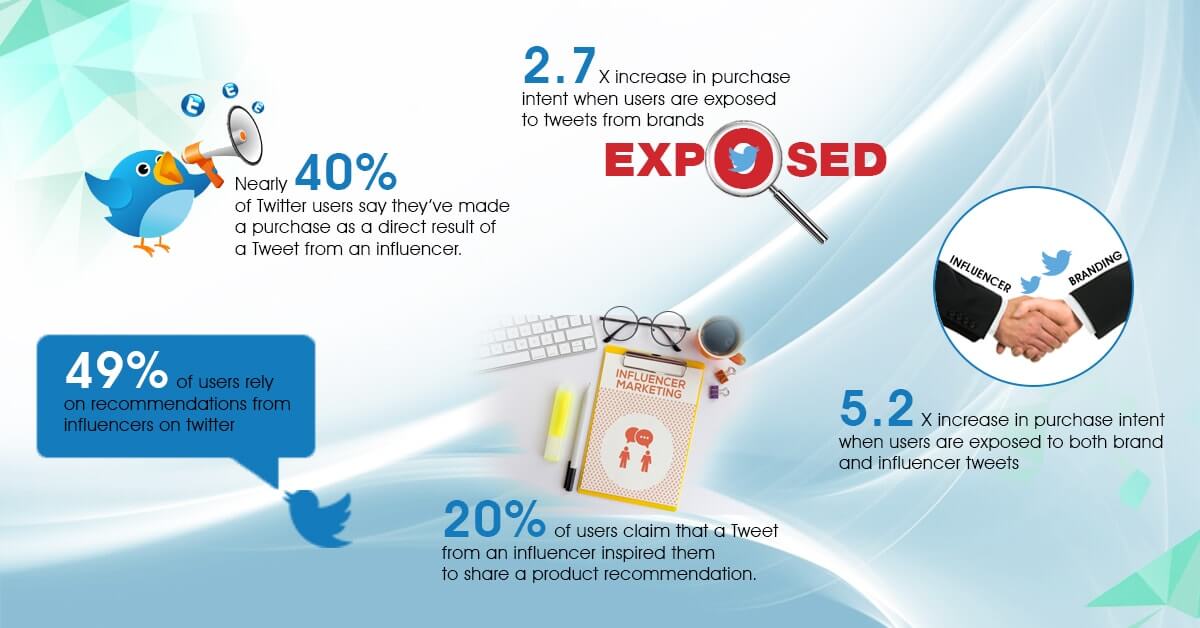 New trend in Twitter : Twitter Influencer
Twitter Influencer is catching up with the latest trends in the world of marketing. Every brand wishes to grow its popularity in all social media platforms to reach people across the globe. A marketing campaign to reach out to every person in the world can work out to be expensive hence the marketers have harnessed the advantage of social networking to the fullest extent. This article deep dives into the insights of Twitter influencer marketing and cites a few examples on how brands have promoted their products using them.
How brands used twitter influencer to make their presence on Twitter?
Influencer on twitter will help to build a strong connection with the users who are using the brand and can perceive the brand better. This will not only help in reaching out to more people but also focus on building the brand loyalty among the audience. A brand is perceived more appropriate to them when an influencer shares his opinion, thoughts, and review about the product/service which will help to build brand relevance also. In the below example, Cadbury promoted its new product "Cadbury Silk" and reached a large audience through a famous Twitterati. He shared his experience about the product in his page through the innovative and witty post to attract the attention of the people.
@GabbbarSingh
A parody twitter account under the name @GabbbarSingh by Abhishek Asthana was started in 2010, which took its inspiration from Bollywood. This account gained popularity among the people with its one-liners that they started to follow from Day 1 itself. This twitter influencer once told the media that brands like Nestlé, Cadbury, and Coca-Cola last year paid him, in cash or kind, to plug their products or share links to their TV commercials. According to an interview conducted by an online magazine, he quoted that, "I did some 30 campaigns last year. Ninety per cent of the time, I don't have to endorse it (brand or product); they send me the TV ad or content and I share the link."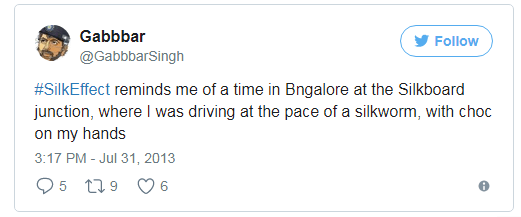 Why expert's opinion matters?
Influencers are people who are experts in their respective domain of experience. Offering an experience is quickly becoming one of the best ways to have the consumers believe in the product. Online Influencers already have a huge fan base following them on Twitter. Brands can take this opportunity to reach to choose one influencer to promote their product for a longer duration of time instead of multiple people talking about the same product on different pages. This plays an important role in building trust and faith in the minds of the customers. Expert's opinions are perceived to be a genuine and lucrative option before trying a new product or service. Riding on the expert's popularity and expertise, customers have a tendency to follow their trends without any hesitations.
@vahrehvah
Youtube influencer Chef Sanjay Thumma who rose to popularity with his cooking channel called Vahchef. Samsung has tied with Sanjay Thumma to launch their new style oven called #SmartOven with SlimFry technology that lets people cook their favorite fried food using up to 80% less fat. This campaign has been successfully running across Twitter where the chef shares a few cooking recipes which can be prepared using this oven. The marketers have ensured to keep this campaign as interactive as possible with innovative cooking videos casting the preparations of some lip smacking food recipes.