5 More HubSpot Integrations You Need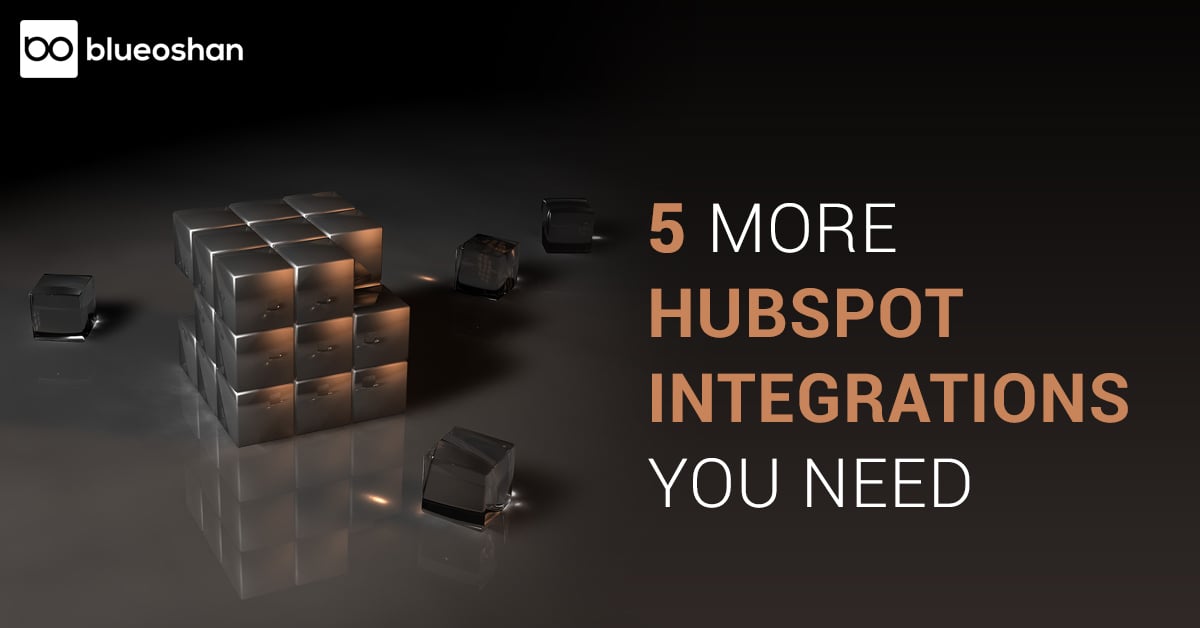 In an earlier piece we had written about five HubSpot integrations you have to have. But with HubSpot providing for integrations with more than a hundred tools and apps, we realized we had to expand our list. So we have handpicked 5 more tools that integrate with HubSpot and will have a great impact on your business.
SurveyMonkey
As the name suggests, with SurveyMonkey you can create and conduct quick surveys. By integrating it with HubSpot you can sync survey information and save new contacts. Most importantly, you can segment contacts based on how they answer certain questions. Not only that, the information you gather from the surveys can be used to strategise and plan campaigns and content. As you can see there are countless ways in which the SurveyMonkey/ HubSpot integration can help your marketing efforts.

Who better to guide your inbound marketing strategy than HubSpot certified experts?


Eventbrite
While there is no questioning the importance and impact of digital marketing, there are still times when you need to engage with people (potential customers) in person. This meeting could take place via an event. With Eventbrite, you can plan an event and promote and get registrations for it. You can even track who attends and how well the event does. By integrating this tool with HubSpot you can collect information on leads and easily communicate with those attending. In this way you connect your offline and online marketing efforts.

Vidyard
Video is a powerful tool when it comes to digital marketing. Using video in emails, webpages, blogs etc can massively increase your conversion rates. And Vidyard helps you do that with their all-in-one video integration with HubSpot. It allows you to add video to mails and web pages, track who is watching and measure impact. You can even send out custom vides from your email and get notified when the video is watched. By connecting video to your CRM, you can see which prospects are most engaged and follow up with them and tailor your sales pitch accordingly. There is unlimited scope when it comes to using video in marketing, and with the HubSpot-Vidyard integration you can get the maximum out of this medium.

Hotjar
This is a tool that gives you insight into your website visitors. With Hotjar you can see how webpages are working and the way visitors engage with it. This information is represented through heat maps and visitor polls among others. When you integrate it with HubSpot you can get the data within the platform and learn more about your visitors. The information can be used to refine website content to keep prospects interested.

Zoom
With Zoom you can plan and host video Webinars, set up video meeting and enable conference rooms, among others. With HubSpot and Zoom connected, all the meetings with leads and customers set up in the CRM can take place on Zoom. You can also have Zoom hosted webinars, where the registered people's information will be recorded in HubSpot. Campaigns can be tracked there as well. Considering most meetings take place online and people tend to work remotely these days, this is a much-needed integration.

There are constantly new HubSpot integrations with third-party apps and tools coming out. So that you can get the most out of the platform and to give your business access to the best and most efficient tools. Stay tuned for more posts regarding these integrations. In the meanwhile, connect with one of our Implementation Specialists to learn more about how HubSpot can help your business.